Welcome to Public Law Jobs for all the latest public law in-house and private practice legal jobs.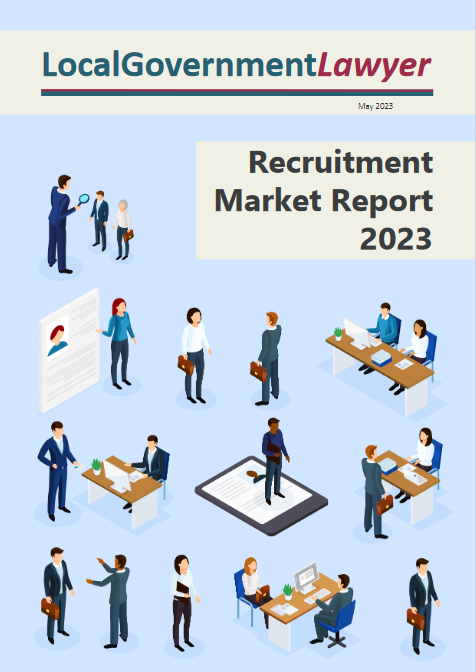 Public Law Jobs
is the dedicated recruitment website of the
Local Government Lawyer
and
Public Law Today
websites. As well as providing sophisticated and accurate search tools to find and apply for the latest public sector and related private practice legal jobs,
Public Law Jobs
allows employers to find you by uploading your CV (anonymously if preferred) to our secure server and to set up bespoke email job alerts to ensure that you don't miss a single opportunity. To register for bespoke job alerts or to upload your CV,
please click here
or to receive our weekly general job alert without registering,
please click here
.
To access all of the latest public law jobs, please scroll down.

To see our NEW Recruitment Market Report 2023, please click here (PDF).
Solicitor - Adult Social Care
Up to £49,421 per annum (includes £6,000 recruitment allowance per annum)
Principal Litigation Lawyer
£53,679 - £59,632 per annum
Senior Assistant Lawyer
£37,336 - £41,418 per annum
Assistant Solicitor - Litigation
£43,421 - £46,464 per annum
Senior Housing Solicitor
£45,859 - £48,804 a year plus £3,203 car benefit allowance
Senior Litigation Solicitor
£50,512 - £53,584 per annum + £3,203 car benefit per year.
Senior Solicitor – Employment
£50,512 - £53,584 per annum + £3,203 car benefit per year.
Lawyer (Employment)
£42,503 - £46,549 per annum
Featured Employers




News
Local government lawyer salaries rise 3% but senior pay rises sharply

21.02.2020

Local government lawyer's salaries rose by 3% last year in-line with the national average, the number of vacancies fell slightly but senior lawyer pay showed strong growth in 2019, new research from Public Law Jobs has found.
The Legal Department of the Future

19.11.2019

What is the future of local authority legal departments? What makes local government lawyers tick? How do you attract and retain the best local government lawyers? Find out the answers to these questions and many more in the Local Government Lawyer Legal Department of the Future survey and report.
Taxing times

11.10.2017

Hundreds of locum lawyers are facing the prospect of 30% falls in their take-home pay as many temporary lawyers are switched from contractor to employee status following changes to tax rules last April known as IR35.