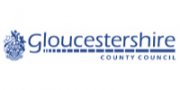 Various Opportunities – child protection, adult social care, education, highways and general litigation – Gloucestershire County Council Legal Services Salary (£21,693 to £38,052) plus welcome payment of up to £3,000 We have recently reshaped our...
£30,756 - £33,136 pro rata, 22.2 hours per week We currently have exciting opportunities for Lawyers and Legal Officers to join our dynamic and growing Legal Department during a period of transformation within Torbay Council. We are looking for confident, enthusiastic and motivated...

£43,734 - £50,733 This is an exciting time to join a committed in-house legal team, which is delivering an efficient and high quality legal service to enable the council to deliver its Borough Plan priorities. We are looking for confident, motivated people with strong communication...
£24,799 - £27,905 per annum, fixed term for 2 years Have you got what it takes to drive and support change across two ambitious, innovative and transforming Councils? The Southampton and Fareham Legal Services Partnership is an outcome focused service recognised for its dedication...
Calling all newly qualified solicitors! Are you looking to get into Public Sector? Sellick Partnership have a number of locum roles that may be suitable for you. We are interested in hearing from newly qualified solicitors who are based in the East Midlands and have held seats in any of the...
Education Locum Opportunity at a Local Authority based in Kent A busy but supportive local authority are seeking an experienced Education locum on a part time basis, of around 3 days per week. As the Education locum for the council you will be responsible for advising local authorities with...