£23,541 - £30,451 per annum (Incremental progression is subject to performance). 37 hours per week part-time / remote and agile working applications considered. We are expanding our team to meet increased demand, and can offer exciting opportunities to talented legal...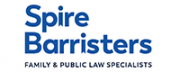 The Public Law Team are seeking applications for 3rd Six Pupillage with a view to tenancy. Or if you are currently an In-house Public Law Barrister or Solicitor-Advocate and are considering practicing at the Independent Bar, we'd love to speak to you. We are seeking Applicants to...
Great opportunity starting in December for an Education Lawyer. A busy and vibrant London Local Authority are looking for a locum Education Lawyer to join their team in December. This is a locum contract, expected to extend onto a rolling contract basis. The council are looking for an...
Are you a Lawyer with experience of Special Educational Needs (SEN) cases? I have an exciting role for you! A fantastic opportunity has arisen for an Education Lawyer to join a popular London Borough Council on a locum basis. The assignment will begin on a 3-month contract with a view for...
Sellick Partnership are currently recruiting to a fantastic opportunity for a Childcare Lawyer to join a large, well-respected London Borough Council on a locum basis. My client is ideally looking for someone to start in mid-December but is willing to wait until January for the right...

Venn Group are currently recruiting for a new position that has arisen for an Adult Social Care & Education Lawyer for a London based local authority. This will be an initial three month contract with the possibility of an extension. The client is seeking a qualified barrister or...

Job Title: SEN Locum Job Reference: EOT/3437800 Job Description: We are currently recruiting for a SEN Locum to join a local government in the North West for 2 months with the possibility of extension.

Venn Group's Specialist Legal Team is excited to be recruiting for a Interim Research Contracts Manager to join one of Britain's leading Universities . The University and their academic and research staff work both nationally and internationally on research and development for...