Grade MGA £53,592 - £54,676 plus an annually reviewable market supplement of £4,612 Fixed Term 1 Year Contract - Maternity Leave Cover to commence from July 2022 Welcome to SLLP We provide a wide range of legal services to the London Boroughs of Merton,...

£22,571 - £23,953 pa 1x Safeguarding, Employment and Education Team – Legal Services 1x Corporate and Regulatory Team – Legal Services 1x Property and Commercial Development Team – Legal Services Would you like to begin an exciting career in law undertaking varied,...

£22,571 - £24,920 About Us and the Role At Warwickshire Legal Services, we run a very different kind of in-house legal team. Forward-looking, commercially driven and focused on delivering expert legal advice, we are looking for motivated, ambitious trainee solicitors to join our...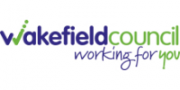 £43,857.00 - £46,845.00 Grade 12, 37 hours, Permanent Wakefield Council Legal Services are offering an exciting opportunity for the right candidate to help support the future development of the Compliance Law Team at Wakefield Council. This is a permanent post reporting to...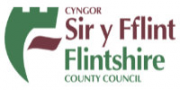 From £39,880 to £42,821 This is an exciting opportunity for a qualified solicitor/barrister or member of CILEX to join our busy and friendly team of legal professionals....
Education (SEN) Lawyer East Anglia £40 - 45 per hour Remote Working An Education (SEN) Lawyer is required to join a large shared legal service on a locum basis . This is an exciting opportunity to join a large shared service arrangement which prides itself on being one of the...

Locum Legal Assistant (Adult Social Care and Education) – Up to £25 per hour (Umbrella) – Hybrid Working – East Midlands Venn Group's specialist legal team are currently working with an established Local Authority in the East Midlands area who are...
Education Lawyer Locum Full time Central London Up to £60 per hour Umbrella Are you a skilled education lawyer looking for a locum position within a well-respected local authority? Our client is looking for an education lawyer, ideally with experience of working in local authority to...