Locum Housing Lawyer – Central London – Initially 3 months – Remote Working offered – Full Time Venn Group's specialist legal team are currently working with a busy Local Authority in Central London, who are known for their excellent quality of work, who...

£37,890 - £43,857 This post will require an experienced and confident litigator and advocate to join a friendly and busy Litigation Team. There will be regular advocacy in courts, tribunals and attendance at Licensing Committee. We are looking for candidates who can provide high...

Full-time (36 hours flexible) Salary range £34,002 - £48,884 per annum (dependent on experience) Spelthorne has an excellent opportunity for an experienced and enthusiastic Lawyer to join its busy in-house legal team. We are looking for a lawyer with a proven track record of dealing...

£43,857 to £46,845 The posts attract local authority benefits including: access to West Yorkshire Pension Scheme; generous annual leave entitlement; training and development; flexible working, including working from home. Our council values are at the heart of everything we do:-...

£39,177 - £44,476 We are looking for someone to join our team to provide legal advice and support, this will include advice, representation, assisting with access to the relevant legal resources, budgeting and client managing its external legal providers. The main areas of work will...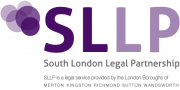 £42,844.38 - £44,790 + up to £8,000 Market Supplement Discover a whole new perspective Here at SLLP, we are the largest local authority shared legal service in the country. We provide a wide range of legal services to the London Boroughs of Merton, Richmond, Sutton,...
We are looking to recruit an experienced locum Senior Housing Litigation Lawyer to join our highly-reputable London Borough Council client. This will be a fully remote working role paying a competitive £38 - £45 per hour . The assignment will be an initial 3 month contract with the view to...
Are you experienced in housing law, a keen advocate and looking for your next role? Sellick Partnership are working with a London Borough Council to help them find a Housing Advocate to join them on a locum contract. The Housing Advocate will act as in-house counsel and handle the advocacy for...
A well-regarded London Borough Council is seeking a Civil Litigation Lawyer to join their large, friendly team on a locum basis. This assignment will begin on a 3-month contract with a view to extend on a rolling basis. This will be a mainly remote working role, with attendance as court as...
Friendly London Borough Council seeking a locum Civil Litigation Lawyer on a long-term contract. The successful Civil Litigation Lawyer will take on an interesting and varied caseload, including the following dispute resolution matters: Contracts Judicial reviews Commercial and leasehold...