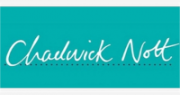 North West We have a client seeking to appoint 2 x Housing Standards Officers on a temporary basis. The role is to carry out inspections of unlicensed HMOs and commence enforcement activity against landlords / managing agents where the property is contravening Parts 1 or 2 of the Housing...

Overview We are expanding our legal team at Buckinghamshire Council. We are looking for legal professionals who enjoy working collaboratively to offer proactive, innovative and customer-focussed advice to a range of council services. This is an exciting time to join us, as you'll be...

HOUSING LITIGATION SOLICITOR LONDON LOCAL AUTHORITY INITIAL 3 MONTHS This is an exciting opportunity for an experienced Local Government Housing Litigation Solicitor to join a reputable Local Authority in London. The role will be for an initial 3 months with the possibility of an extension....