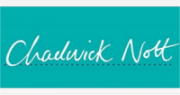 North West We have a client seeking to appoint 2 x Housing Standards Officers on a temporary basis. The role is to carry out inspections of unlicensed HMOs and commence enforcement activity against landlords / managing agents where the property is contravening Parts 1 or 2 of the Housing...
Are you a Housing Lawyer looking for a new opportunity within a local authority? Sellick Partnership are assisting a popular South London Borough Council to find a Housing Lawyer to join their team. This opportunity is a 3-6 month locum contract, expected to continue onto a rolling contract....
A great opportunity has come about for a Housing and Litigation Paralegal to join a North London Borough Council on a locum 3 month contract, with the view to extend. The Housing and Litigation Paralegal will have a particular focus on housing and housing disrepair, undertaking duties such as:...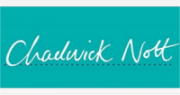 Locum Housing Lawyer - Local Authority in Greater London Chadwick Nott has recently been instructed on a new requirement by a busy and well-respected London Borough Council Legal Department. They require a Housing Lawyer to join them on a locum basis for an initial period of three months to...
A popular and well-regarded London borough are looking for a Debt Recovery Legal Officer to join their team. This is a fantastic opportunity. Initially a locum role, 3 to 6 months, with the potential to extend further. The Debt Recovery Legal Officer will be expected to: Recovering debt for...