Assistant Housing Solicitor required to join well regarded local authority on a contract basis, based in South East London. We feel that this would be a great opportunity for a newly-qualified housing solicitor, who has recent experience of housing and litigation, to undertake interesting...

£36,486 - £43,404 The Role Southwark Council is an exciting and dynamic place to work. Large-scale regeneration over recent years has transformed the borough, with investment in world class cultural and educational facilities, and a new Council headquarters located at Tooley...
Housing Litigation Solicitor Contract -Full-time £30-35 per hour London About the Role: A Housing Litigation Solicitor is required to join one of the largest housing providers in the UK for a minimum of 3 months. The Solicitor will be required to provide high quality advice...
Housing Lawyer required to join a great local authority based in East London on an initial contract basis. The successful Housing Litigation Lawyer will undertake an extensive caseload of housing law, general civil litigation and employment law matters, particularly relating to the...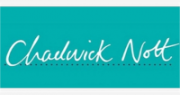 Are you a Housing Paralegal looking for a new challenge? I am seeking applications from dynamic Paralegals who specialise in Social Housing and/or Housing Litigation for a new Fixed Term Contract position, working in-house with one of London's largest social housing providers. This role is...