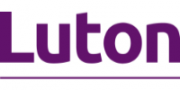 £45,859 - £48,804 a year plus £3,203 car benefit allowance The people of Luton depend heavily on this council – and that means our workforce! Are you ready to realise the remarkable and help us deliver our vision? About the job We have an exciting opportunity...

£49,060 - £53,050 per annum Do you want to be part of an experienced and enthusiastic team? Are you looking for a role with variety, where you can be relied on for your expertise and supervisory experience? Do your skills currently include the ability to progress a varied...

Solicitor (Anti Social Behaviour) Southwark Initial 3-6 month contract rate: Negotiable, indicate rate sought To understand and have conduct of a substantial personal caseload of anti-social behaviour (ASB) law matters including the provision of proactive legal...

Locum Housing Litigation Legal Officer – London – Up to £300 umbrella day rate – Hybrid Working Pattern Job Title: Locum Housing Litigation Legal Officer Location: London – Hybrid Working Pattern of 1 day a Week Office Prescence Rate: Up to £300...
Housing Litigation Lawyer – South West - Hybrid Working Vivid are working with a local authority in the South West who are looking to bring a Housing Litigation Lawyer into their team on an interim basis. You will be given the opportunity to work...
Locum Housing Litigation Lawyer – Predominantly Remote Working – 3 Months + - Up to £55 per hour Umbrella – London Venn - Start Date: ASAP - Skill level: Qualified Lawyer (Solicitors, Barristers and CILEX Fellows) Working pattern: Predominantly Remote Working with the...
We are recruiting to a Locum Housing Disrepair Solicitor position to assist in busy Housing Litigation team within an estimable Midlands based Local Authority. Our client is looking for a Housing Disrepair Solicitor on a locum-basis, an initial 3 month contract which is likely to be very...
Civil Litigation Lawyer Locum, 3 month rolling contract Full time London £40-50 per hour umbrella (dependent on experience) We are currently recruiting for a Housing Litigation Lawyer, Solicitor, or Barrister, to join a well-respected local authority in London. This is a fantastic post...
Senior Civil Litigation Lawyer 12 month Fixed Term Contract London, Hybrid £56,022.00 - £59,313.00 Senior Civil Litigation Lawyer is required to join an esteemed council on a fixed term basis. This is a brilliant opportunity to join this highly regarded Central London Council. The Senior...
We are currently recruiting for a locum Senior Housing Lawyer to join a successful in-house Legal Services team. Our client is a well-regarded Council in South London. They are currently seeking an experienced Senior Housing Lawyer to join them for a locum contract, initially for 3 months...