£46,294 - £49,203 A vibrant and diverse borough, from the soaring heights of Canary Wharf to the bustling street market on Petticoat Lane, Tower Hamlets is home to some of London's most recognisable street scenes. This vibrant borough is also one of London's most diverse:...

£64,655 plus excellent benefits The Housing Ombudsman Service invites applications for this key role as Head of Dispute Resolution from candidates with the vision and leadership ability to deliver results. We believe that good housing is central to every aspect of people's lives....
£45,288 to £47,274 Hackney is London's most diverse and dynamic borough. Stretching from the edge of the City, to the Queen Elizabeth Olympic Park, it is an area of rapid economic growth, particularly in the tech, media, fashion and other creative industries. Hackney has more...
£35,777 per annum pro rata - 22.5 hours/week Hackney, London Fixed term contract - Maternity cover until June 2020 We're looking for a qualified Solicitor with experience of handling a wide range of housing cases, to join our London hub team and enable those in housing need to...

Up to £40,000 per annum This post is permanent and politically restricted. Lancaster City Council's Legal Services are seeking to appoint a qualified Conveyancing Lawyer to deal with a diverse and demanding caseload relating to commercial, residential and industrial property,...

£32,878 - £37,849 per annum This post is permanent and politically restricted. Lancaster City Council's Legal Services are seeking to appoint a qualified Civil Lawyer, who will be involved with working on housing, anti-social behaviour and debt related cases. You will be...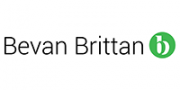 Job Description We have an exciting opportunity for a Solicitor or Associate to join the Commercial and Infrastructure Department within our growing and successful Leeds office to focus on advising our local government, health and housing clients. The team You will...
An excellent opportunity has arisen for an experienced Housing Lawyer to join a Local Authority based in the North East. Our client is offering flexibility with home working. The successful Housing Lawyer will take on a varied caseload, including, but not exclusive to: Anti-social behaviour...
Sellick Partnership are recruiting a Housing Disrepair Lawyer for a public sector organisation based in West Yorkshire. The successful candidate will be dealing with a caseload of Housing Disrepair matters. The ideal candidate will have previous experience working in the public sector, however,...
A fantastic opportunity has arisen for a Civil Litigation Lawyer to join a local authority based in the North West. Located in Greater Manchester, the offices are easily accessible by public transport and have a carpark nearby. The successful Litigation Lawyer will be required to take on a...