Litigation and Regulatory Lawyer – 3 months initially – Full Time – Local Authority Venn Group's specialist legal team are currently working with a busy/successful Local Authority, who are known for their excellent team culture, who are recruiting for a Litigation...
£40,876 - £44,863 Milton Keynes is a rapidly expanding, vibrant and dynamic place to live, work and play. How better to contribute to that continued success than through a unique and rewarding career with Milton Keynes Council. So if you're looking for an excellent benefits...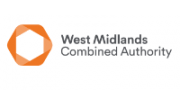 £110,000 per annum Building a healthier, happier, better connected and more prosperous West Midlands. About us: At the West Midlands Combined Authority (WMCA), everything we do is focused on making life better for the people of the West Midlands – that's our reason...

£57,666 - £64,062 We are seeking an experienced and committed lawyer to lead our legal service and undertake the role of Monitoring Officer for the Council. As a member of the Corporate Management Team you will play a key role in enabling the delivery of the Council's Strategy...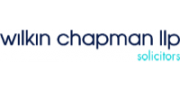 Looking to develop your career in public governance, regulatory and high-profile investigations? An excellent opportunity has arisen for a Senior Solicitor or Fixed Share Partner (4 years+ PQE) to join our Regulatory department. Senior solicitor / fixed share partner opportunity with...
£75,786 - £83,587 Manager Email: Anne.Webster@milton-keynes.gov.uk This role is open to applicants from the UK and Ireland only Introduction Milton Keynes is a rapidly expanding, vibrant and dynamic place to live, work and play. How better to contribute to that...

About the role and team We are a nationally known law firm with a recognised and fast-growing local government practice; working with councils right across England and Wales on a full range of matters and well regarded for our expertise and how we work with our clients. The successful...
A friendly and organised North London Borough Council are seeking an Employment and/or Education Lawyer to join them on a locum contract for at least 3 months. My client is opening to taking on a locum Lawyer who can either handle employment cases, education/SEN cases or ideally both. If...
A Democratic Services Officer is required for a council based in the Home Counties on an initial locum contract of 3 months with the view for extension - remote working, will have to attend the office on average once a week! The client is willing to look at candidates with no Democratic...
South East Solicitor £45 per hour 4 days per week Predominantly Remote working We are delighted to be recruiting for a fantastic opportunity for a Governance Lawyer at a reputable Local Authority based in the South East on a locum basis. Our Client is looking for...