£60,309 rising in annual increments to £64,422 pa incl. LW. plus a 13% market supplement An exciting opportunity at Lambeth! You will have a pivotal role in the Council, reporting to the Director of Legal and Governance and working directly with the Senior Information...
£21,589 – £23,836 per annum Location: County Hall, Norwich Introduction We are looking for two new trainee solicitors to start training contracts with us from September 2020. We welcome applications from both a law and non-law background but you must have completed and...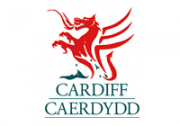 The salary range for the post is £45,639 - £55,130 We are looking for an experienced Solicitor or Barrister (or equivalent legal qualification or experience) to join the Council's legal team to manage a wide range of property work and to personally undertake complex and...

£48,462 - £54,922 (pro rata for Part-time) Full-time or part-time - Re-location allowance offered if the individual meets the requirements of the corporate policy and guidance Warwickshire Legal Services has operated on a business footing for over 20 years and now has over 60 fee...
Sellick Partnership are pleased to be recruiting for a Senior Democratic Services Officer to join a friendly, well-respected local authority based in Nottinghamshire. The successful candidate for the Senior Democratic Services Officer role will be required to undertake the following duties:...

Information Governance Legal Assistant/Paralegal – (£22,017 - £25,482 dependent on experience) – Warwickshire Venn Group's specialist legal team are delighted to be recruiting for an Information Governance Legal Assistant for a public sector organisation...

Legal services have never mattered more. In an increasingly uncertain world, people need all the help they can get, and that means the way the legal sector works is changing. If you want to shape the future and make a real difference for people and businesses in England and Wales, joining the...
Senior Regeneration Projects Lawyer £35 - £45 per hour Locum, Full-time London A Senior Regeneration Lawyer is required to join a commercially focused and highly reputable Local Authority based in London. My client is looking for an enthusiastic...
Fantastic opportunity for a Principal Democratic Service Officer to join a Local Authority based in the East of England. We are recruiting on behalf of a well-respected authority for a Principal Democratic Sevices Officer to support the legal team in delivering the Council's corporate...