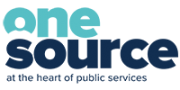 Competitive salary Established in 2014, one source legal services is one of the most successful shared services in the country with over 70 fee earners. Our six teams provided a comprehensive legal service to both Newham and Havering councils, schools and council owned companies. Lexcel...

£46,638 - £49,674 The London Borough of Merton are currently seeking a full time, permanent Information Governance and Records Management Manager. We are looking for innovative, energetic and enthusiastic applicants, who want an opportunity to develop the Information...

£48,690 - £51,705 per annum 37 hours per week Telford & Wrekin has a history of ambition and innovation. Home to the historic World Heritage site of Ironbridge, the birthplace of the industrial revolution and, today, one of the fastest growing boroughs outside of London with an...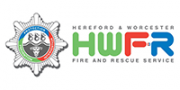 £45,578 - £48,570 per annum (including market supplement) + attractive benefits 37 hours per week – Opportunity for hybrid working (home/office) Based at Service Headquarters, Hindlip Park, Worcester WR3 8SP The Role Reporting directly to the Head of Legal Services, you...
Up to £106,500 This is a ground-breaking time for Thurrock. Our borough is a place that is changing and developing at pace, and we have a huge opportunity for growth that is almost unrivalled elsewhere in the UK with unique opportunities to work on projects such as Thames Freeport...
£30,984 - £38,553 Malvern Hills District Council is a great place to work, with high levels of resident satisfaction and motivated staff who enjoy working with us. Located in South Worcestershire the district boasts a beautiful natural environment, a rich heritage and plenty to do...
£60,317.20 - £73,720.67 per annum dependent on experience Location: Initially working from home and then located in Huntingdon on a Hybrid working model arrangement An exciting opportunity has arisen within the Legal Services and Governance Team at the Cambridgeshire and...

Grade 11 Main Purpose of Job: To join a small in-house legal team providing high quality, timely and business focused legal advice to the Council, its committees and departments to enable the proper and effective discharge of the Council's functions. To act as an advocate in courts,...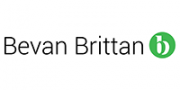 Location: Bristol, Birmingham, Leeds and London We have an exciting opportunity for an Associate or Senior Associate to join the Commercial and Infrastructure Department to focus on advising our local and central government clients primarily on governance and administrative law matters. The...

£450+ per day Stuck At Principal Level? Looking for a Change of Pace? Experienced in Managing a Team? Why not become Head of Legal!? I am currently working with a Council who is looking for a Head of Corporate Governance Law. Details: Full Time (37 hours a week) Will...