Salary Grade I: £34,106 to £37,107 per annum Location: Guardsman Tony Downes House, 5 Manchester Road, Droylsden, Manchester, M43 6SF Tameside Metropolitan Borough Council, as the administering authority of Greater Manchester Pension Fund ('Fund'), is looking for a...
£57,445 - £63,825 per annum 37 Hours per week Our Vision: Making Teignbridge a healthy and desirable place where people want to live, work and visit. Our Values: Communicative, Respected, Purposeful Conscientious. What it's like to work here: With its diverse mix of...

The current salary grade for this post is: £39,961 - £44,697 + £6000 Monitoring Officer Allowance, per annum Reporting to one of three strategic Directors, you will act as the Council's principal legal adviser, leading the Council's legal team, as well as...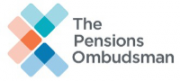 £52,505 per annum Are you a Pensions Lawyer looking for your next challenge? Or a Lawyer currently working in another specialism such as financial or regulatory with transferrable skills and an interest in pensions? Are you looking to get that work life balance back and be...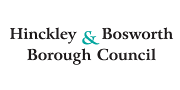 £40,858 up to £48,513 per annum An exciting opportunity has arisen for a lawyer with Local Government experience or knowledge to lead a small and dedicated team to deliver effective and proactive legal advice to internal and external clients. If you are a lawyer with experience...

£47,085 to £57,507 per annum (relocation expenses may also be considered) Hours – 37 (flexible working may be considered) We have an exciting opportunity for a qualified solicitor or barrister (or someone with equivalent experience) to join a dynamic and forward-thinking...

£35,229 - £38,052 1x permanent, 1x fixed term (18 months) We have a number of great opportunities in our Legal Team that have arisen as part of the innovative and forward thinking journey we have recently embarked upon, implementing our Customer Connect Programme which will...

£18,870 - £20,541 a year Sefton MBC's Corporate Legal Service is comprised of three legal teams with administrative support. The Children and Social Care Team provide legal services primarily in relation to child protection, adoption, education, adult social care, mental...
Competitive Salary As Chief Legal Officer, you will advise our Leader, Members and Council's leadership team in ways to successfully transform services for our Norfolk community, working across a range of organisations and partners in a dynamic and changing context. This means being...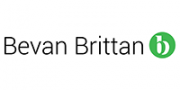 We have an exciting opportunity for a Solicitor or Associate to join the Commercial and Infrastructure Department within our growing and successful Leeds office to focus on advising our local government, health and housing clients. The team You will be joining a highly respected friendly team...