£90,219-£98,709 Up to £12,000 market supplement for an exceptional candidate Location - Flexibility to work across all Council sites in Newham & Havering (and any future oneSource partner location) on a regular basis Are you an ambitious lawyer and leader looking...

£60,794 - £72,279 per annum plus Monitoring Officer Allowance of £7500 per annum Surrey Heath House, Camberley £60,794 - £72,279 per annum plus Monitoring Officer Allowance of £7500 per annum This is a politically restricted post in accordance with Section...

£49,638 - £51,662 per annum Are you up for a challenge? Situated in the heart of the country, North Warwickshire's rural landscape, rich heritage and excellent transport links combine to make it the perfect place in which to live and work. North Warwickshire Borough Council...
Are you an experienced lawyer within Local Government seeking your next challenge? The successful candidate will join an experienced and supportive legal team over an initial 3 month basis, with view to extension. Essentially, my client is seeking an individual whom is 5 years' post...
Sellick Partnership are looking for a Legal Services Manager and Deputy Monitoring Officer to join a friendly, stable and experienced Local Authority team in the East Midlands. The Legal Services Manager post is to start in January 2020. The ideal candidate for the Legal Services Manager post...
Freedom of Information Officer Local Authority Kent 3 months + Full Time Locum A busy local authority in Kent are looking for an Freedom of Information Officer to join their vibrant team on a locum basis for an initial 3-6 months. The council in question have an FOI backlog...

Locum Legal Services Manager (January 2020) – £50-60 hourly rate – East Midlands Venn Group's specialist legal team are excited to be recruiting for a Locum Legal Services Manager to work for a Local Authority based in the East Midlands from January 2020....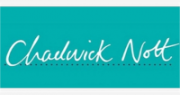 Disclosure & Compliance Officer Chadwick Nott has been instructed to find an experienced Disclosure and Compliance Officer for a Local Authority based in the Cumbria area. This is a full time role of 37 hours per week. The role is expected to last for a minimum of 6 months but...