A new role has arisen to work as part of a small team delivering all aspects of electoral services for a local authority deling with electoral registration, absent voting and the publication of the Register of Electors, and to participate in the organisation of all elections, polls and...

Salary: £81,000 - £99,000 per annum Primary Location: Chelmsford At Essex County Council, we serve a population of 1.5 million in a mix of both highly deprived and affluent areas. As Head of Legal, you'll be strategically important in leading and developing key plans and...
Public Law Advisory Lawyer We are currently seeking an advisory lawyer for a government department based in central London. The role offers a friendly working environment with a varied caseload. The ideal candidate will have extensive advisory experience, espeically surrounding public...
This is an excellent opportunity for a Newly Qualified Solicitor who has had a commercial contracts seat to join a fantastic organisation and expand on their experiences. The role offers training and support and there are potential future prospects within the organisation. The role will involve...

up to £40,057 Trafford is the economic hub of Greater Manchester and has an exciting and innovative programme of investment and growth planned as part of its vision for the area for 2031. Trafford Council's Legal Service is looking for an ambitious Corporate and Commercial Solicitor...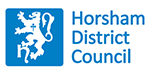 £67,394 – £73,684 per annum Horsham Horsham District Council is planning an exciting future and as our influential and innovative Head of Legal and Democratic Services, you will play an active and central role in shaping it. To help us deliver our vision of a vibrant place to...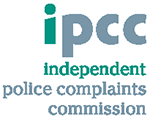 £43,685 Located in our Birmingham Office BUILDING ON SUCCESS – securing public confidence The Independent Police Complaints Commission (IPCC) is the independent body charged with overseeing the police complaints system and in January 2018 will become the Independent Office for...

£42,631 to £47,018 per annum 36 Hours per week We are looking for a high calibre lawyer with a personable approach to join our small, busy but well-regarded legal team. This post offers the opportunity for a lawyer either looking for the opportunity to gain experience as a middle...
Sellick Partnership are currently recruiting for a DP/FOI and Information Governance Lawyer for a large public sector body based in the East Midlands. My client is ideally looking for a qualified lawyer with considerable knowledge in data protection, information management best practice and...
Defendant Personal Injury Lawyer. We require Defendant Personal Injury Lawyers for a central government organisation based in central London. The successful candidate will have over 2 years experience of holding a complex and high value Personal Injury caseload, preferably from a defendant...