£62,565 - £65,709 A vibrant and diverse borough, from the soaring heights of Canary Wharf to the bustling street market on Petticoat Lane, Tower Hamlets is home to some of London's most recognisable street scenes. This vibrant borough is also one of London's most diverse:...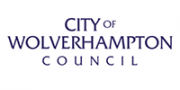 Salary up to £116,744 per annum We are seeking an experienced leader to join our award winning Senior Executive Board (SEB). As a member of the Senior Management Team you will be expected to attend and contribute to the Strategic Executive Board. You will be accountable to the Managing...
Milton Keynes Council is a vibrant, ambitious unitary authority serving the UK's fastest growing place. Our Democratic Services team is at the heart of council governance, driving good decision making and ensuring our democratic processes are simple and transparent. ...
£82,406 (Attached to this position is a market supplement of £7594) About this job This is an exciting opportunity to join Barking and Dagenham Council as a Head of Legal Services and Deputy Monitoring Officer. Barking and Dagenham is the capital's growth opportunity, with...

£47,546 - £50,494 + 10% of annual salary for the role of MO Would you like to live and work in one of the most beautiful parts of the country? SLDC serves an area that includes two national parks, with the majority of the stunning Lake District National Park in our district,...

£38,813 - £43,662, 21 hours over 3 days An exciting opportunity has arisen for a part-time Legal Contracts & Procurement Advisor at Northampton Borough Council, as a key member of the legal team you will be supporting all areas of the Council in providing procurement advice....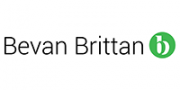 Job Description We have an exciting opportunity for a Solicitor or Associate to join the Commercial and Infrastructure Department within our growing and successful Leeds office to focus on advising our local government, health and housing clients. The team You will...
Starting salary in the region of £23,866 Period of recognised training to commence in September 2019 A fantastic opportunity to join an exciting, innovative law firm where you will be given the opportunity to learn and develop in your chosen field and excel in your career. LGSS...
Sellick Partnership are pleased to be recruiting for a Senior Democratic Services Officer to join a friendly, well-respected local authority based in Nottinghamshire. The successful candidate for the Senior Democratic Services Officer role will be required to undertake the following duties:...
Data Protection Legal Assistant or Lawyer required to join a well-regarded London local authority on a locum basis. As a Data Protection Legal Assistant/Lawyer, you will be dealing with a general mix of Data Protection matters including: Reviewing information-handling and security...