Locum Data Protection Officer Higher Education Institution Contract Length: 6 months+ £17-25 per hour Sellick Partnership are delighted to be recruiting for a Data Protection Officer (DPO) to join a busy, thriving Higher Education Institution near Hertfordshire on a full-time...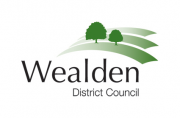 Up to £66,247, plus £1,200 Deputy Monitoring Officer supplement Showcase your excellence Wealden is a great place to live and work. From the stunning Birling Gap coastline amid the Seven Sisters in the south to the Ashdown Forest, with its six thousand acres of enchanted woodland...
Salary: £42,126 – £51,024 DOE Contract Type: Full Time (37 hours) / 12-month FTC Main Accountabilities 1. To provide legal advice and services to a single client organisation on freedom of information, GDPR and data protection matters to ensure compliance with statutory...

£54,195 – £58,356 per annum This is an exciting opportunity for a talented individual to join as an Assistant Head of Legal Service as part of the Law & Regulation function. We are looking for a professional who can model our Council values, Courageous, Positive and...
£82,515 to £93,765 Central Oxford and Bodicote, Banbury About the role An exciting opportunity has arisen for a new Head of Legal & Deputy Monitoring Officer to join this thriving multi-million pound organisation and take the professional lead in highly...
Salary up to £78k + MO allowance of £3,000 and car allowance of £4,900 Pace, Ambition and Opportunity This is an exciting time to be joining a vibrant, ambitious and progressive borough. At Spelthorne we don't stand still and already have a...
Salary: Up to £43,375 (including £3,000 market supplement); position attracts further car user allowance of £1,000 subject to criteria; relocation expenses may be offered. Package: Career average pension scheme, professional fee payment, flexible working (including...

£37,842 - £52,482 p.a. This is a career grade opportunity. We are seeking a lawyer with an interest in developing their career in a local government environment to join our dynamic and highly regarded legal division, committed to excellent standards of service delivery to the...
£90,219-£98,709 Up to £12,000 market supplement for an exceptional candidate Location - Flexibility to work across all Council sites in Newham & Havering (and any future oneSource partner location) on a regular basis Are you an ambitious lawyer and leader looking...

Locum Democratic Services Officer – £23 to £33 per hour – East Anglia Venn Group's specialist legal team are delighted to be recruiting for a Locum Democratic Services Officer to join a dynamic organisation in East Anglia for an initial period of 3...