£34,106 - £38,052 Do you have experience of handling a busy and varied caseload? Can you demonstrate good technical skills? Do you command the respect and trust of colleagues and clients? Are you a problem solver? If so, then we want you to join our growing friendly, supportive and...
£41,846 - £45,660 An opportunity has arisen for an experienced Litigation Lawyer to join the our busy Litigation Team. The role includes the provision of advice to colleagues and clients, and case preparation and representation in both civil and criminal cases as well as on wider...

£34,106 - £38,052 (pro rata) Job Share: 18.5 to 22 hours per week Legal Services Lincolnshire are looking to recruit a lawyer preferably with expertise in public law children's cases and proven skills in advocacy to a Job Share vacancy which has arisen in the childcare team....
Planning and Highways Lawyer required to join large local authority based in Hertforshire for an initial 6 month period, with the possibility of extension thereafter. This is a fantastic opening for two Planning Lawyers to join a supportive team, with a range of benefits including...
Childcare Lawyer required to join local authority based in Hertfordshire for an initial 3 month period. As a Childcare Lawyer, you will be providing childcare public law advice and will undertake all aspects of care. Your duties may include: Conducting advocacy before the Family Courts...
Adults Lawyer required to join a Local Authority based in Bedfordshire for an initial 3 month period. This is a fantastic opportunity to join a well-respected Local Authority with an established legal team within the Public Sector. The successful Adults Lawyer will undertake a varied...
We are currently recruiting for a Planning Lawyer to join a great local authority. This role is based in Essex for an initial 3 months with the opportunity for extension thereafter. The ideal candidate would have previous experience in working within a public authority, however applicants from...
Contracts Solicitor required to join a Local Authority located in the East of England for an initial 3 month term. This is an excellent opportunity to work within a well-organised local authority who offer great benefits such as the option of working from home and a competitive salary....
Planning Lawyer required to join a local authority based in East Anglia for an initial 3 month period. This is a fantastic opportunity for an experienced Planning Lawyer to join a small, supportive team within a local authority. Day to day duties of the job will vary, appealing to Planning...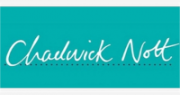 My client is a local authority in the Northern Home Counties. Their Legal Service's team is seeking to recruit an locum Solicitor or Barrister who will undertake legal work within the area of childcare law, advising on legal matters, acting on behalf of the Council and representing the...