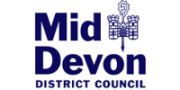 £65,614 – £69,629 Mid Devon is a beautiful predominantly rural district, with rolling hills and valleys, picturesque villages and attractive market towns which is recognised for its good quality of life while being within easy access of the M5, the city amenities of Exeter and...
Are you a Contracts Lawyer with Local Authority experience? A w ell-regarded London Council is seeking a locum Contracts Lawyer to join their large, friendly team due to an increase in workloads. There is also potential for this to be a Senior level role (without management...

We are determined to make Islington fairer. To create a place where everyone, whatever their background, has the opportunity to reach their potential and enjoy a good quality of life. We also have an ambitious goal – to be the best council in the country – with every employee clear...

£36,922 - £42,821 plus Essential Car User Allowance of up to £1k We are seeking a full-time Litigation Solicitor. The post holder will be dealing with criminal and civil litigation, licensing and data protection matters, serving the three authorities of Lichfield District,...
On behalf of a large Local Authority, I am recruiting for an Information Governance Officer to join a successful legal team over a locum contract. My client is looking for an experienced professional who has extensive experience in the areas of FOI, SAR, GDPR and Data Protection. Information...
Sellick Partnership are recruiting for a fantastic opportunity for a Freedom of Information Officer to join a lovely local authority team in Yorkshire on an intiial 3 month basis. The Freedom of Information Officer role can be worked entirely remotely and they are ideally looking for someone...