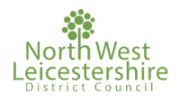 £43,662 - £47,502 + £3,266.44 pa for Deputy Monitoring Officer Duties Plus flexitime, generous holiday entitlement and good pension scheme The Lexcel accredited Legal Services Team is looking for a Team Manager who will also undertake the role of Deputy Monitoring Officer....

From £32,878 up to £41,675 per annum Pay Award Pending (Depending on experience) Salary Grade – Band 8, 9 or 10 (Depending on experience) Working hours – 36.25 hours Trafford Council's Legal Service is looking for two experienced Corporate and Commercial...

£74K - £92K Salary plus Gratuity, Flights and Relocation Grant Are you ready for a new and exciting challenge? Would you like to work as the Head of Legal Services in a unique and vibrant community in a stunning natural environment? If so, come and join our friendly team of...

Our starting salary is £32,000. Additionally, we offer 25 days holiday and a grant towards LPC costs (subject to terms and conditions). The application window for training contracts and SQE qualifying work experience at Sharpe Pritchard beginning in September 2022 is now open. ...