£46,638 - £49,674 The London Borough of Merton are currently seeking a full time, permanent Information Governance and Records Management Manager. We are looking for innovative, energetic and enthusiastic applicants, who want an opportunity to develop the Information...

Rate: DOE A Local Authority in the Southwest is looking for a Legal Services manager to effectively manage the Council's legal, land charges, democratic service and elections team. Duration: 3 months with a potential for extension The successful candidate will be responsible for...

We are growing and looking to build our successful Commercial ICT and Data team and welcome applications from ICT and Data solicitors who also have contract law and procurement law experience. This is a great opportunity to join a well-regarded national law firm that is at the forefront of...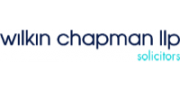 Looking to develop your career in public governance, regulatory and high-profile investigations? An excellent opportunity has arisen for a Senior Solicitor or Fixed Share Partner (4 years+ PQE) to join our Regulatory department. Senior solicitor / fixed share partner opportunity with...
Are you a Data Protection Manager with specialist knowledge of Subject Access Requests (SARs) looking for a locum position? We are recruiting to an outstanding position working as a Subject Access Requestss Team Manager within a highly-respected London Borough Council. This assignment is an...
Information Governance Officer Locum position - 4 months+ £30 - £35 umbrella per hour (DOE) My client is a large public sector organisation seeking an experienced Information Governance specialist to join their in-house Team for an initial 4 month locum position. This role is ideal for an...
Are you a Contracts Lawyer with Local Authority experience? A w ell-regarded London Council is seeking a locum Contracts Lawyer to join their large, friendly team due to an increase in workloads. There is also potential for this to be a Senior level role, depending on experience. This...
Commercial Lawyer - Central Government Locum Contract - Full time £26-35 per Hour London, Hybrid-Working A Commercial Lawyer is required to join the Central Government team to provide high quality and cost effective Commercial Law services. My client is looking for an...