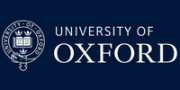 Stimulating & unique workload of contentious, non-contentious and policy matters Competitive benefits & hybrid working open to discuss part-time/flexible working About Our Client Ranked as one of the most prestigious Universities in the world the University of Oxford provides...

About your new role Our national Commercial team works with a wide range of clients both public- and private-sector. We provide a comprehensive range of commercial services encompassing: Commercial contracts Technology Data protection Intellectual property Competition, energy work...

Public Law Lawyer - Inquiry Team - Undercover Police Inquiry (UCPI) 2 YEAR CONTRACT Rate: £272.26 Umbrella per day Location: On Site 5 days per week in London, Near Holborn Tube station Security Clearance: Active SC Clearance / Willing to...

Specialist Governance Lawyer Southwark Initial 3-6 mth contract Rate: Negotiable, indicate rate sought most people are working hybrid, however, the expectation is that successful candidate would be in the office 3-4 days per week at the outset We are...
SARs Officer North West £15 - 20 per hour DOE Hybrid Working 3-6 months + Sellick Partnership are recruiting for a SARs Officer to join a friendly and supportive local authority in the North West on a locum basis. The role is expected to last for 3- 6 months with the likelihood...
Locum Contracts Lawyer Local Authority London A fantastic opportunity has arisen for a Contracts Lawyer to join a thriving London local authority on a locum basis for a minimum of 3 months, with a view to extend on a rolling basis. This dynamic and collaborative London...
Locum Data Protection Paralegal London Borough Council Felxible working arrangements Full-time or part-time Minimum 3-6 months+ Sellick Partnership is offering a fantastic new opportunity for a Locum Data Protection Paralegal to join a friendly and reputable...
Information Governance Officer 1-2 Months+ Remote Working Our client, a Local Authority based in the South East, is seeking a locum Information Governance Officer to join their legal services team on a locum basis for a minimum period of 1-2 months. This role can be offered on a...
I am currently working with a Local Authority based in Surrey who are looking for an information governance officer to come and join the team. The role: - Fully remote. - 30 hours per week. - 6 month contract. - Dealing with a mix of FOI's and SAR's. - Must have...

Lawyer / Senior Lawyer– Contracts, Procurement & Information Harrow Council Initial 3-6 mth contract Rate: Negotiable, indicate rate sought To support the development of HB Public Law with Team Leaders and Service Managers. Specifically this will include:...