We are looking for an experienced data and IT solicitor to join our ICT team on a permanent, part-time basis, ideally three days a week although we are very happy to discuss alternative flexible working arrangements. You will have a strong academic background and have experience in drafting...
Our client, a local authority based in the beautiful city of York, is seeking a Housing and Litigation Solicitor to join their friendly team. It is essential for applicants to have demonstrable experience dealing with both Housing and Litigation matters in a public sector environment. It is...
Data Protection Legal Assistant or Lawyer required to join a well-regarded London local authority on a locum basis. As a Data Protection Legal Assistant/Lawyer, you will be dealing with a general mix of Data Protection matters including: Reviewing information-handling and security...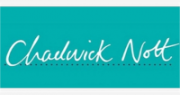 This local authority legal team in Cheshire has an exciting opportunity for a Paralegal with experience in data protection law to join them on a interim basis as an Assistant Data Protection Legal Officer. This is a full time, 3 month locum contract offering an hourly rate of £13.50 (PAYE) or...
We are currently recruiting for a Debt Recovery Paralegal to join a well-regarded local authority based in London. As a Debt Recovery Paralegal, you will be dealing with debt recovery matters which will mainly focus on the recovery of care home fees and adult social care debt. Candidates...
Information Governance Paralegal to join a local authority based in London on a locum contract. The successful candidate will be responsible for supporting the information governance team with: Identification, investigation and recording of data breaches Investigating and responding to...