We are growing and looking to build our successful Commercial ICT and Data team and welcome applications from ICT and Data solicitors who also have contract law and procurement law experience. This is a great opportunity to join a well-regarded national law firm that is at the forefront of...

£26,750 - £28,853 Hours: Full time / Part time / Flexible With new remits and rapidly evolving markets, the Competition and Markets Authority offers unrivalled career opportunity. We are now seeking a Paralegal to provide effective and proactive paralegal support. It is an...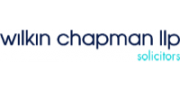 Looking to develop your career in public governance, regulatory and high-profile investigations? An excellent opportunity has arisen for a Senior Solicitor or Fixed Share Partner (4 years+ PQE) to join our Regulatory department. Senior solicitor / fixed share partner opportunity with...
Are you a Contracts Lawyer with Local Authority experience? A w ell-regarded London Council is seeking a locum Contracts Lawyer to join their large, friendly team due to an increase in workloads. There is also potential for this to be a Senior level role (without management...
Information Governance Officer Locum position - 6 months+ £20 - £25 umbrella per hour (DOE) My client is a public sector organisation based in the Birmingham area. They are seeking an experienced Information Governance Officer to join their in-house Team for an initial 6 month locum position....

Information Governance Manager – 5 months – Ongoing basis - Full Time – Remote Working Venn Group's specialist legal team are currently working with a busy Local Authority who are known for their excellent team culture, who are recruiting for Information Governance...

Locum Paralegal – East Midlands – initial 3-6 months+ – Office Based – up to £15 per hour Umbrella Venn Group's specialist legal team are currently working with a Local Authority in the East Midlands area who are recruiting for a Locum Litigation...
Sellick Partnership are delighted to be recruiting for a Data Protection Paralegal to join a public sector organisation in the North East on a locum basis. The successful candidate for the Data Protection Paralegal role will pick up a range of matters such as: Assisting the Data Protection...
We are recruiting to an exciting locum Information Manager opportunity within a highly reputable London Borough Council. This is a remote working role and the assignment will begin on a 3 month contract , with a view to proceed on a rolling basis. The duties include but are not limited...
Personal Injury Lawyer £26-£35 per Hour Locum, initial 11 month Contract with the likelihood of extension London Personal Injury Lawyer required to join the reputable Central Government Legal Department advising a London based Ministerial Body. My client is looking for a...