35 hours per week £30,492 - £44,000pa (incl market supplement) and welcome payment of £5,000 for the right candidate-pro-rata p-t. 1 x Permanent (f-t) 1 x Temporary (f-t) for 1 year and the other a 3 day job-share (maternity). We are a busy, friendly, well supported...

£37,890 to £41,881 Location: County Hall, Exeter EX2 4QD Ref: REC/21/00329 Devon County Council's Court of Protection Team deal with people's property and financial affairs where the person lacks the mental capacity to deal with their own affairs. In this we...
Starting salary in the region of £43,500 DOE Located in Huntingdon, Cambridgeshire A fantastic opportunity to join an exciting, innovative law firm where you will be given the opportunity to learn and develop in your chosen field and excel in your career LGSS Law Ltd is a...

£43,380 - £49,163 per annum (Pro-rata for part-time) Do you want to be part of an award-winning legal team? Do you want to work with people who care about getting the best outcomes for children? Can you thrive under pressure whilst retaining compassion? Do you want to feel...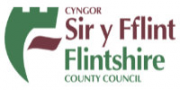 Grade 08 - SCP 36 to 39 Salary Range from £39,880 to £42,821 pro rata Permanent vacancy 22.20 hours per week This is an exciting opportunity for a qualified solicitor/or FILEX qualified individual to join our busy and friendly team of legal professionals primarily within the...

£43,860 - £51,837 pa inclusive Grade 12 - 14 EJR010935 Fixed Term Contract for 14 months This is an exciting opportunity to join the London Borough of Ealing for a 14-month fixed term position in the social care and housing team as a childcare lawyer. Ealing is a...

£35,745 - £39,880 Are you looking for an exciting career opportunity? Then come and join our 20 strong childcare legal team and work in a supportive friendly environment enjoying the dedicated support of your own legal officer. This post is eligible for attraction supplements of up...

£39,880 - £44,863 Are you looking for an exciting career opportunity with the opportunity to lead and supervise others as well as handle a complex caseload? If so, then come and be one of our four Senior Lawyers, join a 20 strong childcare legal team and enjoy the dedicated support...

£41,607 - £44,598 Fixed Term Contract – 31/12/21 Are you the Childcare Lawyer we're looking for? We pride ourselves in offering the best of London in one borough. The list is long but includes Brick Lane, Victoria Park, Canary Wharf, Columbia Road market, Tower...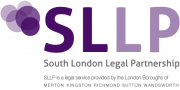 £42,855 - £45,834 per annum Welcome to SLLP We provide a wide range of legal services to the London Boroughs of Merton, Richmond, Sutton and Wandsworth and the Royal Borough of Kingston upon Thames, making us the largest local authority shared legal service in the Country . As...