Employer Profile
Manchester City Council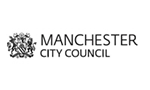 Put your legal experience to work for Manchester City Council
"
This is Manchester – we do things differently here." "It's a city that has a fantastic track record of reinventing itself, being at the forefront of change, of thinking through innovative solutions to complex problems,"
Joanne Roney, Chief Executive
Manchester is not just recovering from the pandemic, we are re-inventing what a post-pandemic city is, re-drawing the lines between living in the city, working, shopping, going out and having fun.
Our
Regeneration Legal Group spearheads the complex negotiation, drafting and delivery of the planning, commercial, property and regeneration work that makes this mixed-use revolution happen, and we're now expanding the team to deliver Manchester's Economic Recovery and investment Plan.
Can you bring us the legal knowledge, experience, agility and innovation we need to get this done? We are recruiting a range of lawyers - preferably with local government experience or knowledge, but that is not essential to help us to continue to deliver the Council's ambition and to build positive working relationships with colleagues and clients. We also have one training contract position available for a trainee solicitor role. As part of that training contract, we are offering trainee solicitors the chance of a seat in each of the four Groups that make up Legal Services. You will not get this depth of training, or the ability to gain the knowledge or experience like this anywhere else.
Jobs by Manchester City Council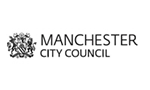 Salary: Grade 8 £35,336 to £39,571 (Bar at £38,553) per annum Contract Type: Time limited role until August 2023, maternity cover Put your legal experience to work for Manchester At the heart of everything we do is: ● the safety and needs of children ● high-quality...