£58,657 - £65,563 About Us There's more to law than corporates. At Warwickshire Legal Services, we run a very different kind of in-house legal team. We have the freedom to practise as a business within Warwickshire County Council, generating our own income from internal...

G10: £51,308 to £53,232 per annum We are looking for two experienced, proactive and confident lawyers who are specialists in major project developments and can deliver at pace, whilst also ensuring the Councils strategic aims and objectives are met. The Law & Governance service...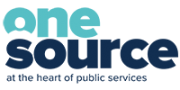 Grade PO4 Up to £44,628 Location – Based in Newham but the postholder must be flexible and work across sites in Newham & Havering. They may also be required to work in other Boroughs as required to meet the needs of oneSource legal services customers. We can provide you with...

About the role and team Anthony Collins Solicitors is a distinct values-led provider of legal services in our chosen sectors which include local government, housing, health and social care, and education (academies and MATs). In local government, where we already have a strong client...

The firm We became BDB Pitmans in 2018 following the merger of legacy firms Bircham Dyson Bell (BDB) and Pitmans Law. Based at offices in London, Cambridge, Reading and Southampton, we aim to build longstanding and mutually beneficial relationships with our clients, based on trust,...

Day rate – £450 Mainly remote – (required in the office once every fortnight) I am currently seeking a qualified Solicitor and experienced Manager to lead the legal team in a Local Authority based in Hampshire. You will have previous experience in a similar role, and have the...

Locum Commercial Property Lawyer – Remote Working – ASAP Start – up to £50 per hour – Midlands Venn Group's Public Sector Legal team are currently recruiting capable candidates to join a Local Authority as a Locum Property Lawyer in the Midlands ....

Locum Projects Lawyer – Remote Working – Up to £55 per hour Umbrella – Thames Valley Venn Group's specialist legal team are pleased to be recruiting for a Locum Commercial Projects Lawyer to join a prestigious Local Authority in the Thames Valley. This...