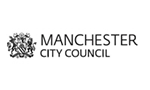 £51,305 to £54,675 (bar at £53,535 per annum) plus market rate supplement (£15,326 per annum, subject to review after 18 months 35 hours per week Work Location: Town Hall Extension, off Mount Street, City Centre, Manchester, M2 5DB Qualification(s) Required: Yes, ...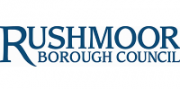 Up to £48,952 PLUS a market supplement for the right candidate. Fantastic opportunity for a commercial property solicitor who has some regeneration experience. You will be a key lead in a great team working on exciting plans for Farnborough and Aldershot town centre. Fully flexible...

£34,520 to £42,145 per annum (Level 1), and £41,154 to £47,189 (Level 2) We are looking for a highly motivated and enthusiastic Lawyer to provide legal advice and support to the Council in the areas of projects, contracts, procurement (including corporate commercial...

Salary range: £47,844 - £51,720 (Relocation Allowance available) Ashford Borough Council, Ashford, Kent TN23 1PL This is a special legal role dealing with major planned developments with a wide ranging caseload, working for a Council that really values and invests in its staff and...
26 hours per week Salary: Up to £43,375 pro rata (including £3,000 market supplement); position attracts further car user allowance of £1,000 subject to criteria; relocation expenses may be offered. Package: Career average pension scheme, professional fee payment, flexible...
We are looking for a construction specialist with a focus on contentious work. You will have a high level of client contact and will be expected to be proactive to your client's needs. You will develop client relationships by participating in marketing and business development...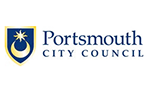 £34,787 - £38,813 Job type/hours - Permanent and 1 year fixed term/secondment - Full Time At Portsmouth City Council we're all about developing our staff because we want to build a bigger and better city but we need the best employees to do so. With a little...