£44,838 to £50,711 per annum This position is based inside one of our main area offices. We are looking to relocate back into the county by 2020. From flexible working to job sharing (where possible) we are committed to providing a healthy work life balance. A laptop and mobile will...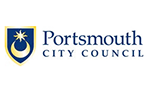 £34,787 - £38,813 Job type/hours - Permanent and 1 year fixed term/secondment - Full Time At Portsmouth City Council we're all about developing our staff because we want to build a bigger and better city but we need the best employees to do so. With a little...
A Senior Regeneration Lawyer is required to join a commercially focused and highly reputable Local Authority based in London. My client is looking for an enthusiastic individual with strong property experience in regeneration projects across housing, commercial and mixed...