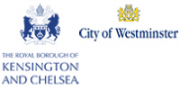 £66,516 to £74,472 Are you an experienced construction contract lawyer with significant experience of major projects? In addition to possessing excellent legal skills and knowledge, do you have excellent client care skills and the ability to build relationships with new and existing...

£46,293 - £49,203 A vibrant and diverse borough, from the soaring heights of Canary Wharf to the bustling street market on Petticoat Lane, Tower Hamlets is home to some of London's most recognisable street scenes. This vibrant borough is also one of London's most diverse,...

£34,688 per annum for 36 hours per week. We are looking to relocate back into the county by 2020. From flexible working to job sharing (where possible) we are committed to providing a healthy work-life balance. A laptop and mobile will be supplied if applicable to your role. You...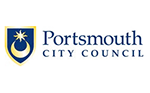 £34,787 - £38,813 Job type/hours - Permanent and 1 year fixed term/secondment - Full Time At Portsmouth City Council we're all about developing our staff because we want to build a bigger and better city but we need the best employees to do so. With a little...

Locum Legal Services Manager (January 2020) – £50-60 hourly rate – East Midlands Venn Group's specialist legal team are excited to be recruiting for a Locum Legal Services Manager to work for a Local Authority based in the East Midlands from January 2020....

Locum Commercial Property Lawyer – £30 to £40 per hour – North London Venn Group's specialist legal team are delighted to be recruiting for a Locum Commercial Property Lawyer for HB Public Law (London Borough of Harrow) to join their specialist property team. They...