£33,799 - £41,675 (Career Progression Grades 11-13) Kirklees Council Legal Services is one of the largest legal practices in the area and is responsible for providing and commissioning the legal work required by Kirklees Council and partner organisations. We are looking for a...

£42,683 - £47,334 (Career Progression to Grade 15) The Council has ambitious plans for the economic regeneration and development of Kirklees. We are looking for an experienced commercial lawyer to lead our Contracts and Commercial team at this exciting time. You will...
A Local Authority within Central London are seeking a Senior Contracts Lawyer to join their team on a locum 3 month contract with the view to extend. The Senior Contracts Lawyer will be dealing with a variety of legal contract matters including: Advising and negotiating Contractual...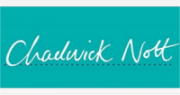 Locum Commercial Contracts/Procurement Solicitor - South West - £40+ per hour Chadwick Nott is currently handling the recruitment of a Locum Commercial Contracts/Procurement Solicitor on behalf of a local authority based in a large city in the South West which is easily reached from...

A position has arisen for a Locum Commercial Contracts Solicitor within a local authority based in a vibrant and bustling city in the South West that has great transportation links. This is an exciting new role that is offered on a 3 months interim basis, which is paying between £45...
Sellick Partnership are recruiting to a great opportunity for an experienced Commercial Contracts Lawyer to join a well-respected local authority based in the West Midlands. The role will be on a locum basis initially for a 3-6 months period, however there is a strong possibility of this to...
We are currently recruiting for an exciting opportunity for a Contracts Lawyer to join a local authority in the Oxfordshire area. The role will run for an initial 3 month period and is to start asap. Our client is seeking an Locum Contracts Solicitor who has previous experience dealing with a...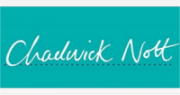 Chadwick Nott is currently working with a Local Authority based in London to recruit for a Commercial Litigation Locum. The locum is required for an initial period of 3 months with the likelihood of extension. Previous experience gained within a Local Authority setting dealing with Civil...
Contracts and Procurement Lawyer is required to join a social enterprise firm which prides itself on providing legal services across the public and not to profit sector. Our client is seeking a Contracts and Procurement Lawyer to join them on a 12 month fixed term contract. You will have the...

Fixed Term Contract – Commercial Contracts Lawyer – £37,733 to £49,177 – Northamptonshire Venn Group's specialist legal team are recruiting for a Commercial Contracts Lawyer to join a Public Sector organisation based in Northamptonshire. This...