£43,857 – £48,797 per year Permanent, full-time (35 hours per week) Ref: LCC02741 The Role Liverpool has become the most exciting and rapidly evolving place to live and work in the North-West. This is reflected in the Council's City Solicitor's Office, which deals...

Locum Commercial Property and Contracts Lawyer – West Midlands – 3-6 Months+ – 3 days per week – Remote Working – up to £50 per hour Umbrella Venn Group's specialist legal team are excited to be recruiting for a Locum Commercial Property and Contracts...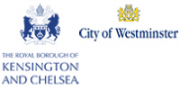 £59,111 - £67,900 per annum About Us: Grow your legal expertise in a collegiate environment that puts communities first In Kensington and Chelsea, we have an ambitious Council Plan which sets out our priorities for the next four years. It is directly shaped by the Council's...

£58,453 to £60,481 per annum (pro-rata for part time) 28 days holiday, local government pension scheme, subsidised leisure membership, flex scheme (where appropriate), employer benefits scheme. Please Note: All vacancies close at midnight on the stated closing date. We are looking...

£46,339 - £52,435 per annum + car allowance of £6,352 This is a fantastic opportunity to join Dover District Council's Legal Services team, which prides itself on its positive culture and great working environment, allowing you to make the most of your talents and thrive...

Salary: competitive The Freeths Group is one of the UK's leading regional law practices. We offer services to both the commercial and private client across the entire legal spectrum. We operate from offices in Birmingham, Bristol, Derby, Leeds, Leicester, Liverpool, London, Manchester,...
Band H, SCP 38 - 43 (£41,881 - £46,845 per annum) (£21.71 - £24.28 per hour) Hours - 37 hours per week A fantastic opportunity to join an exciting, dynamic, pioneering legal team in Sandwell. We are looking for an enthusiastic individual to join our Governance Team as a...

£26,511 - £30, 451 per annum Rossendale Borough Council is looking to appoint an experienced Legal Officer to join its busy Legal team on a full time permanent basis. You must be an admitted Solicitor or a Fellow of the Chartered Institute of Legal Executives and have sound knowledge...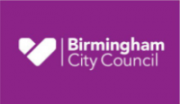 £35,745 - £43,857 Are you tired of "overly ambitious" billing targets, too much marketing, and a poor work life balance? The ideal candidate for this role will have experience of quality commercial real estate law, along with existing local authority legal experience...
£39,880 - £43,857 We have a vacancy within our Legal Department for a qualified Commercial Contract/Procurement lawyer to join our team on a full time, 23 month fixed term contract, with the potential to review after that. We are looking for an experienced, enthusiastic and...