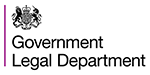 £63,734 to £75,200 (London) £60,532 to £71,000 (National) About Us The Government Legal Department (GLD) is the largest provider of legal services across the many different government departments. Our work touches on most aspects of public life, providing legal advice...

£58,657 - £65,563 About Us There's more to law than corporates. At Warwickshire Legal Services, we run a very different kind of in-house legal team. We have the freedom to practise as a business within Warwickshire County Council, generating our own income from internal...

£40,578 - £44,624 Our Commercial Law team is part of a busy legal department serving the fourth largest city in the country. The team enjoys a varied and stimulating caseload which helps our client departments achieve their key objectives. We are looking to recruit three...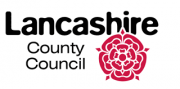 £39,571 - £44,624 Lancashire's Legal (Commercial & Procurement) team deals with a wide variety of high-value and complex commercial legal matters including drafting and amending contracts and procurement documents, negotiating with third parties and advising on...

£51,308 to £53,232 per annum - (pro-rata for part-time) We are looking for a dynamic and experienced contracts and commercial lawyer to join our well respected in house Legal Team to lead on all legal aspects of contracts and commercial transactions in connection with the...

G9: £45,496 to £46,495 per annum - (pro rata for part time) Are you looking for the next step up and to progress your career as a contracts and commercial lawyer? Do you want the opportunity to make a real difference in a progressive organisation and have the ambition and drive...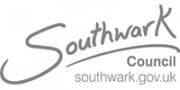 £52,440 - 65,697 + JNC financial benefits package to the value of £2,724 pa, pr Type: Permanent You will work to advise on and improve procurement and deputise for the Head of Procurement as required. Your new company Southwark Council have a devolved procurement function and...
Up to £46,846 pro-rata (including £4,000 market supplement) Mid Kent Legal Services (MKLS): - part of the ground-breaking Mid Kent Services partnership of Swale, Maidstone & Tunbridge Wells Borough Councils - is making step changes in the delivery of local authority legal...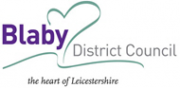 £38,553 - £41,591 Do you want to make a difference? Be a vital part of the Council's decision-making processes? Have a varied caseload? We are looking for someone to join our small legal team to provide high-quality, business focussed, pragmatic advice. You will have a legal...

Corporate and Commercial Team Up to £51,185 per annum Location: Chelmsford Working Style: Anywhere worker Job Purpose Essex Legal Services provide high-quality, professional, legal advice across the council and to increasing numbers of external clients. Providing a client-facing...