Salary: £25,080 - £28,226 per annum Here at Hampshire Legal Services we pride ourselves on the breadth and depth of difference we can make. Many of us moved from private practice in order to be part of a service which means more to our communities. We enable the County...

Salary: £33,136 - £40,858 (Career Progression to Grade 13) Kirklees Council Legal Services is one of the largest legal practices in the area and is responsible for ensuring that the Council operates efficiently within the Law, meets its statutory responsibilities effectively...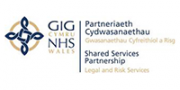 Salary: £33,222 - £43,041 per annum Location: Companies House, Cardiff NHS Wales Shared Services Partnership's mission is to enable the delivery of world class public services in Wales through customer focus, collaboration and innovation. NHS Wales Shared Services...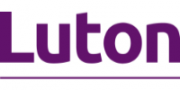 £43,757 - £46,567 a year plus £3,203 car benefit allowance Full time - 37 hours a week About the job Our Legal Team are looking a suitably qualified lawyer to assist in delivering a comprehensive legal service to Luton Borough Council, its executive, committees,...

Salary: Legal Services Manager (at a salary up to £45,790) or Solicitor (at a salary up to £38,052). Torridge is home to some of England's most diverse and beautiful natural landscapes. Rolling green hills, golden beaches and rugged coastline make up an area covering 984 sq...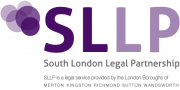 £50,887 to £53,734 per annum (inclusive of annually reviewable market supplement of up to £10,000) The South London Legal Partnership, hosted by the London Borough of Merton provides a five borough shared legal service to Merton, Richmond, Kingston, Sutton and Wandsworth...
We are looking for an experienced Contracts and Public Procurement locum to join a busy in-house team. The successful candidate will be capable of managing their own caseload of procurement matters including frameworks, DPS and term contracts of varying complexity for one or more contracting...
Contracts and Procurement Lawyer required for an initial 3 month period to join a local authority based in Kent. This is an exciting opportunity for a passionate and knowledgeable Contracts and Procurement Lawyer to join a District council in Kent. Our client is looking to hear from...
A Contracts and Procurement Paralegal is required to join an excellent local authority based in London. This is a great opportunity for a paralegal/legal officer to undertake a role within a busy local authority. This local authority deals with a number of high value and complex commercial...
Commercial Contracts Lawyer required to join great local authority for an initial 3 months based in Hertfordshire. The successful candidate will be expected to carry a varied caseload with a large focus on contracts and procurement law. Some of your daily duties will include:...