Salary: £24,799 - £26,999 Total salary package*: £36,815 An exciting opportunity has arisen to join Leicester City Council's legal services. We are looking for a confident self-motivated individual who can provide high quality legal advice to the Council in...

Salary: £38813 - £41675 Total salary package*: £56827 An exciting opportunity has arisen to join the legal team of Leicester City Council's Legal Services. We are looking for a confident self-motivated individual to provide commercially focused legal advice and act as...

£22,911 - £25,295 We are looking for an enthusiastic, motivated Trainee solicitor. You will have completed your LPC and will be keen to work in a fast paced and exciting legal environment. You will undertake a wide variety of legal work across both the Planning and Litigation Team...

£44,838 to £50,711 per annum This position is based inside one of our main area offices. We are looking to relocate back into the county by 2020. From flexible working to job sharing (where possible) we are committed to providing a healthy work life balance. A laptop and mobile will...

£40,180 per annum pro rata We are looking to fill a newly created role to support the increasing workload within our Legal Services Team in Northallerton. Up to full time hours (37 hpw) are available for this post and we would welcome part-time / job share applicants or those...
£43,757 - £48,331 We are looking for a Senior Contracts, Procurement & Governance Lawyer to join our vibrant in-house Legal Team. This role would be suitable either for an experienced practitioner or a more recently qualified applicant who can demonstrate the ability...

This is a career progression post with salary up to £52,482 per annum. About you We are looking for an experienced lawyer who has a commitment to delivering excellent legal services to clients and Members. You will be an experienced and capable lawyer who can work independently...
£41K - £56K salary plus Gratuity, flights and Relocation Grant Are you ready for a new and exciting challenge? Would you like to work as Crown Counsel (Lands, Contracts and Commercial) in a unique and vibrant community in a stunning natural environment? If so, come and join our...
Starting salary in the region of £37,359 to £45,035 DOE Located in Shefford A fantastic opportunity to join an exciting, innovative law firm where you will be given the opportunity to learn and develop in your chosen field and excel in your career LGSS Law Ltd is a...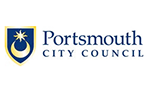 £34,787 - £38,813 Job type/hours - Permanent and 1 year fixed term/secondment - Full Time At Portsmouth City Council we're all about developing our staff because we want to build a bigger and better city but we need the best employees to do so. With a little...