£45,651 – £48,568 per annum Do you want to make a difference to the Children and Families of Sandwell? Are you motivated in achieving results? Are you up for a challenge? Then we would like to hear from you….. We have an exciting and rewarding opportunity...
Salary(Min\Max): £32,233 - £36,153 Location: Plough Lane Hereford It's getting better all the time in HEREFORDSHIRE We have been through a time of change in our Legal Children's Wellbeing team and we are now moving forward with a well-resourced team, working closely...

An excellent opportunity for a Locum Childcare Solicitor to join a busy Local Authority legal team with a great reputation has arisen in the West Midlands. The position is initially for 3 months with the strong possibility of further extension whilst the authority carries out their...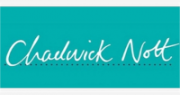 My client is a local authority legal team in Staffordshire. This legal services team is seeking to add a Commercial Property Lawyer to their team on a locum basis for a period of at least 3 months. The team are committed to providing high quality legal advice and are keen to recruit a like...
Sellick Partnership are currently recruiting for an exciting opportunity for a qualified Lawyer to join a well-respected local authority based in Herefordshire. The successful Lawyer will undertake a caseload of childcare matters, with duties including; Handling a caseload of care...

Venn Group's specialist legal team are excited to be recruiting for a Locum Social Care Lawyer to handle a mixed caseload, handling both Childcare and Adult Social Care Matters. The role is for an initial period of 3 months with the possibility of extension. Applications are welcome...

A busy Local Authority Legal team in the West Midlands, commutable from Birmingham, is currently recruiting for an Adult Social Care Lawyer to assist on a locum basis. The position is to start ASAP for an initial period of 3 months, with the potential for further extension. The ideal...
We are currently recruiting for an exciting opportunity for a Prosecutions Lawyer to join a large public sector organisation. The Prosecution Lawyer role will be based in Birmingham, providing good transport links. The role requires a strong criminal prosecutions focus, with the main areas...
Our client, a Local Authority based in the Birmingham area is seeking an experienced Litigation Lawyer to join their proactive and friendly team. The successful candidate for the Litigation Lawyer role will be experienced in single justice procedure rules, as this will be the main area of...
An excellent opportunity has arisen for a Property Lawyer to undertake a 6 months+ assignment with a local authority based in the West Midlands. The successful Property Lawyer will be either from private practice, in-house or public sector background and will have experience in the following;...