£37,842 - £59,850 Lawyers 10 x various roles (Safeguarding (Adults and Children) including advocacy, Regeneration, Contracts, Corporate including civil litigation, housing, employment, prosecutions and advocacy) Following a restructure, Enfield Legal Services is currently recruiting...

£64,000 - £75,000 + benefits Cheshire East is an amazing place to live and work and where we are able to offer you a wide range of both challenging and rewarding career development opportunities. At Cheshire East Council we are working for a brighter future – together,...

£36,486 - £43,404 The role As an assistant employment lawyer at Southwark, you'll handle your own caseload of contentious and non-contentious employment matters, making sure you can provide a quality and responsive legal service to clients. Acting as a key source of legal...

£37,842 - £52,482 Croydon hasn't seen expansion like we are currently experiencing since the 1960s. We're already well underway with some £5bn of investment that will be completed over the next few years. New offices, new retail, and new homes will provide well-paid...

Salary up to £44,964 pa This is a full-time post (37 hours pw) based in Legal Services at County Hall, Glenfield, Leicestershire. The present post is part of a team that currently supports the County Councils HR and Education functions. This is an ideal time to join Legal Services...

Up to £45,000 per annum Essex Legal Services ("ELS") is the in-house legal service for Essex County Council, one of the largest local authorities in the country. ELS also act for external public bodies. ELS is currently recruiting for an Employment Solicitor to be part...

Employment Lawyer – up to £30 p/h dependent upon experience – Oxfordshire – Long-term Venn Group's specialist legal team are delighted to be recruiting for an experienced Employment Lawyers to join a Public Sector Organisation based in Oxfordshire...
We are looking for a Senior Employment Lawyer to join a friendly and well regarded local authority based in London on a contract basis, with the possibility of turning into a permanent role. You will be primarily acting as a respondent in employment tribunal litigation and also...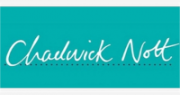 This local authority legal team in East Anglia has an exciting opportunity for a knowledgeable Employment Lawyer to join their dynamic team. This interim position is well suited to an individual that is looking to work as part of a large legal services department but handle high profile and...
Employment Lawyer required to join a specialist law team within a County Council, based East of England. You will be involved in potentially high profile and ground-breaking employment matters and will advise clients on all aspects of employment law issues. This role would suit an...