£34,809 - £42,614 This is an exciting opportunity to join the successful Commercial and Employment Team, with the ability to work flexibly and remotely for one of the largest unitary authorities in the country, in one of the most sought-after regions in the UK. We are seeking...

£22,571 - £23,953 pa 1x Safeguarding, Employment and Education Team – Legal Services 1x Corporate and Regulatory Team – Legal Services 1x Property and Commercial Development Team – Legal Services Would you like to begin an exciting career in law undertaking varied,...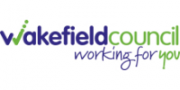 £43,857.00 - £46,845.00 Grade 12, 37 hours, Permanent Wakefield Council Legal Services are offering an exciting opportunity for the right candidate to help support the future development of the Compliance Law Team at Wakefield Council. This is a permanent post reporting to...

Rate: DOE A Local Authority in the Southwest is looking for a Legal Services manager to effectively manage the Council's legal, land charges, democratic service and elections team. Duration: 3 months with a potential for extension The successful candidate will be responsible for...