£44,628 to £52,746 per annum inclusive (Grade 12-14) Are you an ambitious lawyer looking for a new challenge? We are a highly regarded in-house legal department in west London looking to recruit a motivated individual into our busy and supportive Employment and Tribunals team....

Salary: £50,451 - £53,490 If you're ambitious, vibrant, and want to gain exposure to local authority employment litigation in London read on! We'll offer you the opportunity to work with a team of specialists which will enhance your personal development and technical...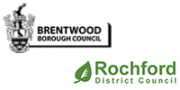 Salary: up to £90,000 We are transforming the way we work to create a single unified officer core, to work with both of our Councils. This is an ambitious partnership which is good for both Councils, good for our residents, good for our staff and could also be good for you. As a Director,...

£62,363 to £70,414 Location: Woodhatch Place, 11 Cockshot Hill, Woodhatch, Reigate The starting salary for this role is £62,363 per annum rising to £70,414, working 36 hours per week. Are you looking for a new opportunity to develop your career and management...

The starting salary for this role is £53,918 per annum based on a 36-hour working week. Are you looking for a new opportunity to develop your career in Employment Law? Are you as committed as we are to working as part of a supportive, successful and Lexcel accredited in-house legal...

£40,662 - £45,996 Are you a practising lawyer ready for a new and exciting challenge? Do you want to be part of a highly motivated and skilled in-house legal team? Are you passionate about public service and keeping victims and other vulnerable members of our community...

Locum Employment Lawyer – Remote Working – Up to £50 per hour (Umbrella) –West Midlands Venn Group's specialist legal team are thrilled to be recruiting for a Locum Employment Lawyer to join a large Local Authority based in the West Midlands. This...
Employment Lawyer – London- Remote Working Vivid are working with a local authority in the London who are looking to bring an Employment Lawyer into their team on an interim basis. You will be given the opportunity to work remotely, on a...