£44,863 - £48,894 per annum (City Pay Band 8) Primary Office Location: Cambourne, Cambridge, or Huntingdon Flexible Working: Available for this role Relocation Assistance: Contribution costs for relocation may be applicable The 3C Legal Practice, part of the wider 3C Shared...
Location – Northampton / Shefford / Huntingdon (although travel to other offices may be required) Contract Type – Full Time (37 hours) Permanent Starting Salary – £37,000 Number of vacant posts: 1 Main Accountabilities To act as a legal advisor...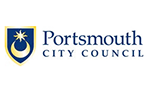 Reference: NOV20201575 Location: Civic Offices Guildhall Walk Portsmouth Salary: £29,557 - £48,874 Per Annum At Portsmouth City Council we're all about developing our staff, because we want to build a bigger and better city but we need the best employees to do so. With...

£38,890 - £44,863 Assistant Lawyer/Lawyer (Contracts and Commercial) Assistant Lawyer/Lawyer (Planning) Assistant Lawyer/Lawyer (Property) There has never been a more interesting and exciting time to work within the Law and Governance Directorate at Wirral Council. We...

£63,701 to £66,557 Lead Principal Lawyer (Regeneration, Planning and Property) There has never been a more interesting and exciting time to be a regeneration, project or commercial lawyer at Wirral Council. We are busy expanding our team of lawyers, to provide us with the right...

£44,631 - £55,728 per annum (pro-rata if part-time) About the Role An excellent opportunity has arisen for a Planning Lawyer to join a busy in-house legal team. Reigate & Banstead Borough Council is a forward thinking and ambitious authority and are looking for an outstanding...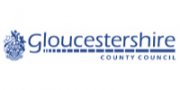 £40,876 to £43,857 (depending on experience) Rewarding work, rewarding you! It has to be Gloucestershire. We currently have an amazing opportunity for an experienced Senior Lawyer post within the County Council's Corporate Infrastructure Advice Hub. If you are happy to...
£31,346 to £41,881 East Hampshire and Havant Councils are supported by a shared legal service who are now looking for ambitious and highly motivated junior and senior solicitors or barristers to join its team of committed lawyers. This is an exciting time to join these authorities as...

Locum Planning Lawyer – Remote Working Venn Group's specialist legal team are excited to be recruiting for a Locum Planning Lawyer to join a Local Authority legal team in the South West on an all-remote working basis . The assignment is offered for an initial...

Venn Group are currently recruiting for a Planning Lawyer to join the Government Legal Department for an initial contract up until May 2021. The successful candidate will be expected to: provide legal advice to planning policy colleagues on reforms to the planning system including: local...