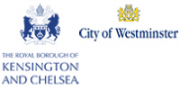 £59,111 - £67,900 per annum About Us: Grow your legal expertise in a collegiate environment that puts communities first In Kensington and Chelsea, we have an ambitious Council Plan which sets out our priorities for the next four years. It is directly shaped by the Council's...

£22K - Initial 12 month contract Excellent opportunity for a new or recent graduate to join Local Government Lawyer and gain valuable publishing experience within a small specialist publishing business. The role will be primarily administrative initially but offers the opportunity for...

Locum Senior Childcare Advocate – Central London – On going contract – Remote Working offered Venn Group's specialist legal team are currently working with a busy Local Authority in Central London, who are known for their excellent quality of work and caseloads, who...