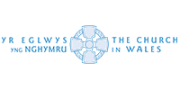 Cardiff City Centre Salary – c. £65,000 per annum plus relocation allowance The Church in Wales is part of the global Anglican Communion and, through its 1,300 churches, serves communities in every part of Wales. As Head of Legal Services, you will be responsible for providing...

Salary: up to £52,578 per annum plus relocation package up to £8,000 Torridge is home to some of England's most diverse and beautiful natural landscapes. Rolling green hills, golden beaches and rugged coastline make up an area covering 984 sq km. The region is a popular...
Sellick Partnership has an exciting opportunity for an Interim Deputy Head of Legal with a local authority based in London. You will be joining a local authority that is currently undergoing a restructure so you will be responsible for assisting with the implementation of this. The successful...
£39,108 - £43,028 Having just recruited to a new position managing our legal, democratic and electoral services, we are now keen to find an experienced legal professional who has good communication and people management skills to manage and guide our legal team. The legal unit...
A local authority based in Hertfordshire are looking for a Head of Commercial and Property You will manage a team of Principal Lawyers; one Commercial Lawyer and one Property Lawyer, with 6-7 others reporting into each. They are looking for someone who can do complex Local...