We have a great opportunity for an experienced and commercial individual to join our firm to lead our Employment Practice. As well as managing a caseload of both contentious and non-contentious employment matters, you will be responsible for building on the success of the department and...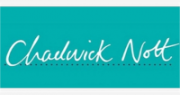 Locum Regulatory Lawyer - Local Authority - East Anglia Chadwick Nott is currently handling recruitment on behalf of a large Local Authority in East Anglia. The organisation has a requirement for a Locum Regulatory Lawyer to assist the authority's Head and Deputy of Legal in providing the...
Sellick Partnership are currently recruiting for a fantastic opportunity for an experienced Solicitor to join a Local Authority in Yorkshire as Team Leader in their planning and property team. The Team Leader role will be suited to an experienced solicitor in either property or planning law...
Business Support Manager Public Sector Organisation £34,788-38,813 per annum Northern Home Counties 6 Months Fixed-Term Sellick Partnership are delighted to be working with a large public sector organisation to recruit a Business Support Manager to their growing team. The...

Locum Legal Services Manager – £450 to £550 daily rate – Thames Valley Venn Group's specialist legal team are excited to be recruiting for a Locum Legal Services Manager to work for a Local Authority based in Thames Valley . This contract is...