£48,678 - £51,829 per annum We are looking for an experienced and highly motivated solicitor or barrister to fill this permanent post leading the Children's Social Care (CSC) Team within Legal Services. Newcastle City Council's Children's Services were rated as...

£48,690 - £51,705 per annum 37 hours per week Telford & Wrekin has a history of ambition and innovation. Home to the historic World Heritage site of Ironbridge, the birthplace of the industrial revolution and, today, one of the fastest growing boroughs outside of London with an...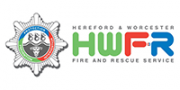 £45,578 - £48,570 per annum (including market supplement) + attractive benefits 37 hours per week – Opportunity for hybrid working (home/office) Based at Service Headquarters, Hindlip Park, Worcester WR3 8SP The Role Reporting directly to the Head of Legal Services, you...
Up to £106,500 This is a ground-breaking time for Thurrock. Our borough is a place that is changing and developing at pace, and we have a huge opportunity for growth that is almost unrivalled elsewhere in the UK with unique opportunities to work on projects such as Thames Freeport...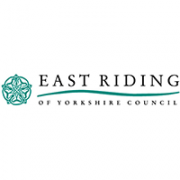 Salary: Circa £114k Beverley, East Riding of Yorkshire This is an exciting opportunity for an ambitious professional with a proven track record to lead modern, high quality legal and democratic services in a large unitary council employing more than 9,500 staff. In addition to...

Day rate – £450 Mainly remote – (required in the office once every fortnight) I am currently seeking a qualified Solicitor and experienced Manager to lead the legal team in a Local Authority based in Hampshire. You will have previous experience in a similar role, and have the...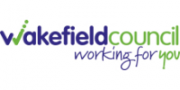 £43,857.00 - £46,845.00 Grade 12, 37 hours, Permanent Wakefield Council Legal Services are offering an exciting opportunity for the right candidate to help support the future development of the Compliance Law Team at Wakefield Council. This is a permanent post reporting to...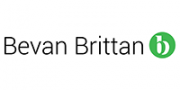 Location: Bristol, Birmingham, Leeds and London We have an exciting opportunity for an Associate or Senior Associate to join the Commercial and Infrastructure Department to focus on advising our local and central government clients primarily on governance and administrative law matters. The...

Rate: DOE A Local Authority in the Southwest is looking for a Legal Services manager to effectively manage the Council's legal, land charges, democratic service and elections team. Duration: 3 months with a potential for extension The successful candidate will be responsible for...
Locum Head of Legal Services NHS Organisation in the Home Counties Hybrid working 3+ months £35-40 per hour Sellick Partnership are happy to be working with a NHS Organisation in the Home Counties to find locum Head of Legal Services to join and manage their team, working full...