£46,339 - £52,435 per annum + car allowance of £6,352 This is a fantastic opportunity to join Dover District Council's Legal Services team, which prides itself on its positive culture and great working environment, allowing you to make the most of your talents and thrive...

£52,529 to £57,782 The posts attract local authority benefits including: access to West Yorkshire Pension Scheme; generous annual leave entitlement; training and development; flexible working, including working from home. Our council values are at the heart of everything we do:-...

£49,581 - £52,569 If you're ambitious, vibrant, and want to gain exposure to the most stellar planning and regeneration projects in London read on! We pride ourselves on being an agile, client-centric, commercially focused team who deliver for our communities. We'll...

£41,881 - £45,859 In One Legal, we are looking for a Senior Lawyer to join our busy planning lawyer team, and provide high quality pro-active legal advice and support to our clients and their service areas, including advocacy, primarily in development management and planning policy....
£39,880 to £42,821 This is a brilliant opportunity to join a busy, committed in-house legal team, which delivers an efficient and high quality legal service to its clients, adult social care and community health teams within Torbay Council and Torbay and South Devon NHS Foundation...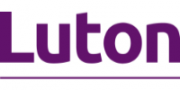 £55,099 - £58,091 a year plus Car benefit of £3,203 Total benefit value (includes pension contribution, car benefit and full holiday entitlement): £75,818 About the job As the Principal Solicitor you'll lead, motivate and direct the Social Services-Childcare...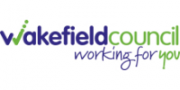 Reference: 228812 £43,857 - £46,845 Grade 12, 37 hours, Permanent County Hall, Wakefield, West Yorkshire, WF1 2QW Wakefield Council Legal Services are offering an exciting opportunity for the right candidate to help support the future development of the Compliance Law Team at...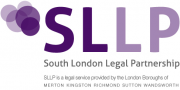 £65,000 - £80,000 Discover a whole new perspective Here at SLLP, we are the largest local authority shared legal service in the country. We provide a wide range of legal services to the London Boroughs of Merton, Richmond, Sutton, Wandsworth and the Royal Borough of Kingston. All...

Locum Principal Planning & Highways Lawyer – REMOTE WORKING – Up to £60ph Venn Group's specialist legal team are delighted to be recruiting for a Locum Principal Planning & Highways Lawyer to join forward thinking Local Authority in the Northern Home...