Interim Assistant Director of Legal Services – 18 months – Midlands – Remote Working A unique opportunity has arisen for an Interim Assistant Director of Legal to join an established Local Authority in the Midlands. The appointed candidate will support the Chief...

This is a unique role, unlike many others that exist in the sector. The Head of Law and Governance is an influential role that sits at the centre of our success as a council. You will be joining a vibrant organisation with a collaborative and high-quality leadership team. Oxford City Council is...
£52,535 - £56,123 Number of hours: 37 Location: Torbay We are seeking a suitably qualified, dynamic candidate to lead its highly regarded, pro-active and approachable Legal Services Team. We provide a comprehensive service to departments throughout the Council, covering the...

£39,880 - £44,863 Are you looking for an exciting career opportunity with the opportunity to lead and supervise others as well as handle a complex caseload? If so, then come and be one of our four Senior Lawyers, join a 20 strong childcare legal team and enjoy the dedicated support...

£35,000 - £45,000 a year Specialist Independent Social Work company Advanced Child Care Assessments Limited is looking for an experienced Sales Manager to join our growing team. At ACCA we specialise in expert social work investigation and assessments. We are passionate about the...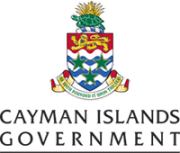 The Attorney General is the principal legal adviser to the Government of the Cayman Islands . The Office of the Solicitor General contributes towards the objectives of the Attorney General in providing comprehensive, reliable, and timely legal advice to Government agencies and various public...

Grade 6 £43,662 - £54,574 plus Excellent rewards Package (18.5 hours) Location: Central Birmingham Sellick Partnership is working in partnership with Birmingham Children's Trust, the largest provider of children's social care in the UK. This highly regarded in-house...
Assistant Director of Legal Services - 18 months A rare opportunity has arisen for an Interim Assistant Director of Legal Services to join a large and well established Local Authority in the West Midlands. The post holder will also act as Deputy Monitoring Officer for the Council,...
Locum Senior Childcare Solicitor £45-50 PER HOUR HOME COUNTIES 12 Months + Senior Childcare Solicitor is required to join a well established local authority on a locum basis for a period of 12 months initally with the view of extension following the unsuccessful round...