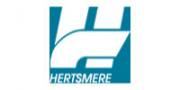 Salary per annum £47,822 - £54,343 (depending on skills and experience) Hertsmere is located in southern Hertfordshire – we are 13 miles from Central London and within the M25. We adjoin Greater London with excellent road and rail links making London and the Home Counties...
Are you a Senior Adults and Childcare Lawyer looking for your next challenge? A popular London Borough Council is seeking a locum Senior Lawyer to come on board to manage the Adult Social Care team and handle a mixed caseload of adult social care and childcare cases. The assignment will begin...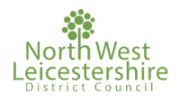 £43,662 - £47,502 + £3,266.44 pa for Deputy Monitoring Officer Duties Plus flexitime, generous holiday entitlement and good pension scheme The Lexcel accredited Legal Services Team is looking for a Team Manager who will also undertake the role of Deputy Monitoring Officer....

£53,018 to £59,964 per annum About the role Surrey County Council is looking to expand and consolidate our successful inhouse legal team in the area of child protection. We have created new and exciting opportunities within our children's social care team for a Principal...

£68,709 - £71,218 Workbase: Usually this role is based in Cumbria House, Carlisle but due to COVID-19, it will involve homeworking/working from home. At Cumbria County Council we know how important it is to develop services and do things differently – and we are always...

£74K - £92K Salary plus Gratuity, Flights and Relocation Grant Are you ready for a new and exciting challenge? Would you like to work as the Head of Legal Services in a unique and vibrant community in a stunning natural environment? If so, come and join our friendly team of...

Grade 6 £43,662 - £54,574 plus Excellent rewards Package (18.5 hours) Location: Central Birmingham Sellick Partnership is working in partnership with Birmingham Children's Trust, the largest provider of children's social care in the UK. This highly regarded in-house...
Start date: ASAP Duration: Initially for 3 months, with a potential extension to 6 months Hours: 37 hours, although part-time hours will be considered Rate of Pay: £400 per day Brief description: We are currently looking for an experienced individual to work within the Legal and Governance...

Locum Head of Law (Property, Planning & Commercial) – £400 - £500 per day – 3-6 months An exciting opportunity has arisen for a Locum Head of Law (Property, Planning & Commercial) to join the legal team of an established Local Authority in the Midlands ....