£50,979 - £59,541 per annum + inclusive of Choices Benefit £2,436 An exciting position has arisen for a Senior Childcare Lawyer with management responsibilities to join a local authority based in South East London on a permanent basis. You will be a qualified Solicitor,...

£57,666 - £64,062 We are seeking an experienced and committed lawyer to lead our legal service and undertake the role of Monitoring Officer for the Council. As a member of the Corporate Management Team you will play a key role in enabling the delivery of the Council's Strategy...

£73,218 - £80,265 If you're an ambitious, experienced and motivated professional, with the ability to deliver at pace within one of the most regeneration intensive boroughs then look no further! We are looking for a Head of Commercial and Contracts to lead a team...

£49,581 - £52,569 A vibrant and diverse borough, from the soaring heights of Canary Wharf to the bustling street market on Petticoat Lane, Tower Hamlets is home to some of London's most recognisable street scenes. This vibrant borough is also one of London's most diverse:...
£75,786 - £83,587 Manager Email: Anne.Webster@milton-keynes.gov.uk This role is open to applicants from the UK and Ireland only Introduction Milton Keynes is a rapidly expanding, vibrant and dynamic place to live, work and play. How better to contribute to that...

The salary range for this role is £45,734 to £51,725 per annum based on a 36 hour working week. At Surrey County Council, within our Property team, an exciting opportunity has arisen for a qualified Senior Solicitor or Lawyer . We are looking for a flexible and motivated...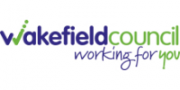 Reference: 228812 £43,857 - £46,845 Grade 12, 37 hours, Permanent County Hall, Wakefield, West Yorkshire, WF1 2QW Wakefield Council Legal Services are offering an exciting opportunity for the right candidate to help support the future development of the Compliance Law Team at...
Interim Head of Legal Services Sellick Partnership are currently recruiting for an experienced Interim Head of Legal Services on behalf of a busy Local Authority in the South West. This role will provide support whilst the role is recruited to on a permanent basis and is anticipated to be...

Head of Legal– Locum Reference: 3918550 An exclusive opportunity has arisen for a locum position as an Interim Head of Legal within a Council in the South West. This is a great opportunity to work with an exciting team within a Local Authority They are looking for a...