£38,890 – £41,881 Applications are invited from qualified solicitors for the above position within the Legal Section. The post holder will form part of a team providing legal advice and litigation services (civil and criminal) covering all aspects of the Council's...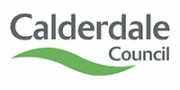 Salary: PO1 - 10, £31,346 to £39,880 per annum (dependent on experience) Permanent contract, 37 hours per week or part time hours considered (no less than 25.9 hours) Calderdale Council has a vision to create a place where you can realise your potential whoever you are. We aspire to...

£50,000 pa plus benefits About the role We're looking for a Solicitor or Barrister to take a full and active role in ensuring the good governance of Ascension Island. As legal adviser to a territorial government, this role requires a solid grounding in public law. ...

Location: UK Flexible Hours per week: 35 (some flexibility possible) Salary: Circa £60k per annum Are you an ambitious and commercially aware legal professional looking for an opportunity to work at a senior level providing specialist legal advice and guidance? We are seeking a...
Post Reference: LAG110 Band I (SCP 28 – 32) £32,234 - £35,745 per annum Payment of Professional Fee, Flexible Working Arrangements Stafford Borough Council and Cannock Chase District Council operate a shared legal service, providing a comprehensive range of...

Grade 5 (SP 8 - 12) £20,493 - £22,183 P.A. Hours of Work / Working Pattern: Monday to Friday 37 hours per week Main Place of Work: Civic Offices, Barry / working from home Temporary Reason: fixed for 2 years. This post is a two-year fixed contract and is suitable for a...

£39,854 - £43,741 Due to current Coronavirus (COVID-19) restrictions we are following Government advice and this may result in interviews being held virtually via Microsoft Teams. There's never been a more exciting time to join Doncaster Council. We are passionate...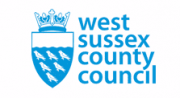 £36,922 - £50,725 per annum A nnual leave: 29 days bank holidays with the ability to buy additional leave annually Flexi time scheme : of up to 13 additional days a year Working Pattern: Full time (37 hours per week) Part time considered Location: County Hall,...

£41,978 to £48,133 per annum We are looking for a highly motivated and enthusiastic Litigation Lawyer to provide legal advice and support to the Council in the areas of Civil and Criminal Litigation (including housing and planning litigation and licencing)....

We have a great opportunity for a Public Law Litigation Associate to join our Litigation team. Our Litigation team regularly act for local authorities in respect of judicial reviews and statutory appeals to the High Court as well as individuals challenging decisions of local authorities. The...