Experienced Planning Lawyer required to join a reputable London based Local Authoirty in their Public Law team, on a remote basis for an inital 3 months with view to extension. The successful Planning Lawyer must be able to pick up an existing case load and take over conduct of live matters....

£49,581 - £52,569 If you're ambitious, vibrant, and want to gain exposure to the most stellar planning and regeneration projects in London read on! We pride ourselves on being an agile, client-centric, commercially focused team who deliver for our communities. ...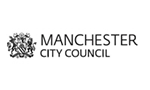 Salary: Grade 10 £44,863 to £46,845 (Bar at £45,859) per annum Hours: 35 per week Work Location: Town Hall Extension, off Mount Street, City Centre, Manchester, M2 5DB Qualification(s) Required: Yes, Solicitor with current practising certificate, Barrister who has...

Planning and Contracts Locum Venn Group is recruiting for a dynamic Local Authority in London , for a Planning and Contracts Locum This is a three-month role (with potential to extend) to start as soon as possible. You will be a qualified solicitor or barrister and have...
Sellick Partnership are currently recruiting for a fantastic opportunity for an experienced Planning Lawyer to join a great local authority. The Planning Lawyer role is based within the North West and is for an initial 3 month period. The successful candidate for the Planning Lawyer role will...

£45,834 - £48,819 (plus additional attraction payment may be available, dependent upon experience) Are you a Senior Planning & Highways Lawyer with local government experience who is looking for variety and challenge? At Royal Greenwich, we are proud to be a borough synonymous with...