Employer Profile
London Borough of Tower Hamlets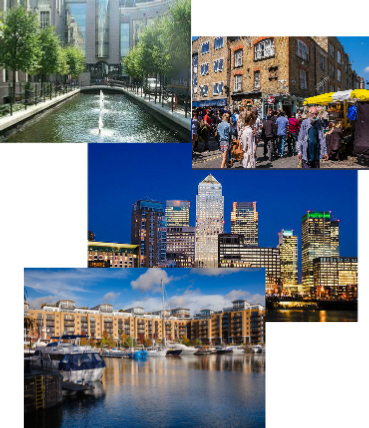 About Tower Hamlets
Tower Hamlets is one of London's most diverse and historically important boroughs. Based in East London, with excellent transport links and in close proximity to Canary Wharf, our borough is a fascinating place to work with a rich history and heritage and a vibrant and diverse community.
It is an exciting time to join us to help shape our future as we develop new policies, creating a dynamic outcomes-based organisation and revolutionising the way people access services.
Working for Tower Hamlets Legal Services
We are a busy, Lexcel accredited, Legal Department, recently restructured into 4 busy teams with a strong Senior Management Team.
We support the Council's flexible approach to work, including the opportunity to work at home for some of the working week.
If you are up for the challenge, committed and organised and ready to make a difference then we would like to hear from you.

Our Teams:
•
Safeguarding
– comprising of 2 smaller teams, Children's and Adults. A friendly, award winning Legal Safeguarding Team.
•
Litigation
– comprising of 2 very busy teams covering enforcement and Civil Litigation, providing support across a range of local authority regulatory functions.
•
Commercial & Contracts
– is made up of Contracts, Planning and Property & Regeneration. Tower Hamlets has high levels of development and is recognised as a leader in delivering new housing and regeneration projects.
•
Practice Management
– a small team supporting the performance of the Department and liaising with both internal and external clients.
See our current roles below
Jobs by London Borough of Tower Hamlets

Salary: £74,502 - £81,669 Tower Hamlets is a tremendously vibrant and diverse borough in East London. With excellent transport links and offering the best of London (within approximately 7.5 square miles), our assets include Brick Lane, Columbia and Spitalfields markets, One Canada...

£63,207 - £67,521 If you're ambitious, vibrant, and want to gain exposure to the most stellar planning and regeneration projects in London read on! We pride ourselves on being an agile, client-centric, commercially focused Property Team who deliver for our communities....