Employer Profile
TLT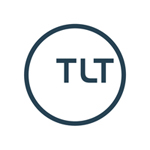 The TLT distinction
We're an ambitious UK law firm built around the needs of our high profile clients. With over 1000 employees and 100 partners across our six offices covering all three UK jurisdictions, we've grown considerably in the last three years posting a financial turnover of c.£72 million in the last financial year. Open-minded? Definitively. Ambitious? Absolutely. An energetic firm with an entrepreneurial, collaborative culture, we're always looking to recruit highly talented individuals with the drive to succeed to help deepen our expertise. So if you're looking for a firm where you can develop your skills, lead highly talented people and strengthen client relationships, join us and we'll give you everything you need to thrive.
Progressive development, plentiful rewards
As you help our clients to achieve their ambitions, we'll make sure that you have everything you need to achieve yours. We offer bespoke partner training, supporting you to further enhance your technical and commercial knowledge and deepen the expertise of the firm. Your contribution will be rewarded with a wide range of benefits. These include private medical insurance, pension, discounted gym membership, enhanced rates of maternity and paternity pay, travel insurance, annual leave that increases with service length, and the option to buy and sell more.
Jobs by TLT
There are no postings meeting the criteria you specified