£22,575 – £28,152 • Are you an experienced Family/Childcare Law paralegal? • Are you a Law Graduate and/or have recently completed your LPC or BPTC or equivalent? • Are you looking to gain experience whilst...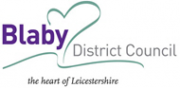 £38,553 - £41,591 Do you want to make a difference? Be a vital part of the Council's decision-making processes? Have a varied caseload? We are looking for someone to join our small legal team to provide high-quality, business focussed, pragmatic advice. You will have a legal...

Up to £47,013 (pay award pending) Plus Golden Hello lump sum payment equal to 10% of salary on appointment. Are you an experienced lawyer (solicitor, barrister, fellow of the Chartered Institute of Legal Executives) whether in private practice, or local authority, with a keen interest in...

£33,558 - £47,013 This vacancy is for a newly-created permanent role to implement a business case for an additional in-house lawyer to cover existing workloads within our growing team. At Leicestershire County Council we place a very high value on job satisfaction for our childcare...