Salary up to £44,964 per annum (salary dependent on experience). Leicestershire County Council's in-house Legal Services Department has an exciting opportunity for a Fixed Term civil litigation lawyer to join its friendly and busy litigation team based at County Hall, Glenfield in...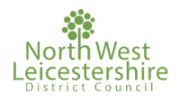 £43,662 - £47,502 + £3,266.44 pa for Deputy Monitoring Officer Duties Plus flexitime, generous holiday entitlement and good pension scheme The Lexcel accredited Legal Services Team is looking for a Team Manager who will also undertake the role of Deputy Monitoring Officer....
Sellick Partnership are currently seeking a Childcare Paralegal to join a well-respected Local Authority based in the East Midlands for a Locum assignment. The successful candidate will join a friendly and supportive Childcare team and take on a variety of work including: Assisting...

Service Care Legal are currently looking for an Adult Social Care Lawyer for a Local Authority in Leicestershire. Please see below further details about the position, and just let me know if you wish to be considered. ROLE: Adult Social Care Lawyer LOCATION:Leicestershire RATE:£35 to £45 per...