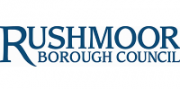 Up to £48,952 PLUS a market supplement for the right candidate. Fantastic opportunity for a commercial property solicitor who has some regeneration experience. You will be a key lead in a great team working on exciting plans for Farnborough and Aldershot town centre. Fully flexible...
£43,662 - £49,398 Have you got what it takes to drive and support change across two ambitious, innovative and transforming Councils? The Southampton and Fareham Legal Services Partnership is an outcome focused service recognised for its dedication to improving the communities in...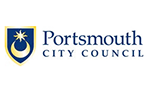 £34,787 - £38,813 Job type/hours - Permanent and 1 year fixed term/secondment - Full Time At Portsmouth City Council we're all about developing our staff because we want to build a bigger and better city but we need the best employees to do so. With a little...
We are currently recruiting for an exciting opportunity for a Contracts Lawyer to join a local authority in the Hampshire area. The role will run for an initial 6 month period and will allow for substantial homeworking. Our client is seeking newly qualified or mid-level solicitors (or...