£43,662 - £49,398 Want to join an award-winning team recognised for excellence in a thriving south coast location? The Southampton and Fareham Legal Services Partnership (Southampton City Council and Fareham Borough Council) is an outcome-focused service and winner of Legal...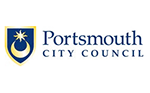 £34,787 - £38,813 Job type/hours - Permanent and 1 year fixed term/secondment - Full Time At Portsmouth City Council we're all about developing our staff because we want to build a bigger and better city but we need the best employees to do so. With a little...
We are currently recruiting for an exciting opportunity for a Contracts Lawyer to join a local authority in the Hampshire area. The role will run for an initial 6 month period and will allow for substantial homeworking. Our client is seeking newly qualified or mid-level solicitors (or...