Education (SEND) Lawyer to join a busy Local Authority based in East Anglia, over an initial 3 month period, with view to extension. The Education Lawyer will be expected to: Have a good understanding of the legal framework for identifying, assessing and supporting children and young people...
Litigation locum lawyer is required to join a Local Authority based in East Anglia to join a friendly and well regarded team for an initial 3 months period with the view of extension thereafter. The successful candidate will ideally have experience in both criminal and civil litigation matters....
We are currently recruiting for a Commercial Contracts and Procurement Lawyer to work for a local authority based in Cambridge. This can be considered on a part time basis depending on what the candidate can offer. As a Commercial Contracts and Procurement Lawyer you will be required to...
A large local authority based in East Anglia is seeking a locum planning lawyer to join them on a full time basis as soon as possible to assist with a busy workload within the team. The Planning Lawyer is required to undertake a caseload of planning and highways matters on behalf of the...
Regeneration Lawyer required to join a local authority to undertake large project work, on a good length of contract based in the East of England. This is an excellent opportunity for a skilled Regeneration Lawyer who has experience of handling complex property and development projects to...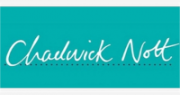 This local authority legal team in East Anglia has an exciting opportunity for a knowledgeable Employment Lawyer to join their dynamic team. This interim position is well suited to an individual that is looking to work as part of a large legal services department but handle high profile and...