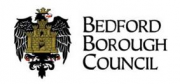 £53,549 - £60,117 per annum Bedford Borough Council Bedford Borough Council takes great care to recruit the very best people so that the services we provide to our community are first class. We believe that the best work gets done in an environment that's enjoyable and...
An Interim Senior Research Contracts Manager is required for a prestigious university based in the Bedfordshire area. You will be working in a newly created team which has been formulated by the central legal team. As a Senior Research Contracts Manager, you will be responsible for overseeing...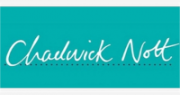 Are you an experienced Commercial Contracts Lawyer, an established In-house Locum Lawyer or dynamic IP Manager or Contracts Manager looking for your next opportunity? A locum assignment like this one might be the move you have been looking for. A large public sector organisation in the...
Sellick Partnership is currently working with a University based in Bedfordshire to find a Locum Contracts and GDPR Lawyer. The locum will be working in the legal services team and will be responsible for undertaking a particular project for the organisation. The post will be specifically...