Starting salary in the region of £37,359 to £45,035 DOE Located in Shefford, Bedfordshire A fantastic opportunity to join an exciting, innovative law firm where you will be given the opportunity to learn and develop in your chosen field and excel in your career LGSS Law Ltd is a...

Salary: £25,080 - £28,226 per annum Here at Hampshire Legal Services we pride ourselves on the breadth and depth of difference we can make. Many of us moved from private practice in order to be part of a service which means more to our communities. We enable the County...

Salary: £43,503 - £50,160. In addition to the basic salary, the post also attracts a Market Factor allowance at 7.5% and a cash benefit of £2,327 per annum, pro-rata, subject to annual review. The pace of change within the London Borough of Southwark in the past few...

Salary: Up to £81,000 Location: Truro, Cornwall Help make Cornwall Council an even better place to be With beautiful beaches and stunning countryside, Cornwall is an amazing place to work. Right now, our Cornwall Council has even more to offer, as we embark on a...
Salary: £18,672 - £19,819 Fixed Term End Date 30/04/2020 Temporary Maternity cover for up to 1 year This is an exciting time for Dorset, with plans underway for local government reorganisation which will see the replacement of Dorset's nine councils with two new ones,...

Salary: Legal Services Manager (at a salary up to £45,790) or Solicitor (at a salary up to £38,052). Torridge is home to some of England's most diverse and beautiful natural landscapes. Rolling green hills, golden beaches and rugged coastline make up an area covering 984 sq...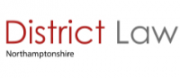 Salary: £34,106 - £37,107 p.a. (SCP 38-41) with a market supplement of up to £5000 TIME FOR A CHANGE DURING CHANGING TIMES? Northamptonshire's beautiful countryside exhibits understated towns, with festivals, hidden farmers' markets, classical cathedrals...

Salary: £32,233 - £40,858 per annum Location: Trafford Town Hall, Talbot Road, Stretford, M32 0TH Working hours: 36.25 Hours We have a fantastic opportunity for a qualified Property Solicitor to join the Council's property and planning legal team. The role will involve a...
£34,995 - £44,493 per annum + welcome payment up to £7,500 and generous relocation Norwich Up to 37 hours per week At nplaw we help our clients to embrace the best of the new with the added benefit of a public service ethos. This ethos sets us apart from many private legal...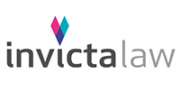 £Competitive Sellick Partnership are currently working in partnership with a high performing Private Practice, in the recruitment of an experienced Commercial Property Lawyer. This is a fantastic opportunity for a technically strong and confident Commercial Property Lawyer to gain...