Locum Head of Legal Service s (Property, Planning and Commercial) – East of England – initial 6 months+ – £450-5 5 0 per day (Umbrella) Venn Group's specialist legal team are recruiting a Locum Head of Legal Services (Property, Planning and...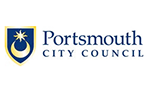 £44,862 - £48,874 Per Annum Portsmouth City Council At Portsmouth City Council we're all about developing our staff, because we want to build a bigger and better city but we need the best employees to do so. With a little over 207,000 residents and 7,000 businesses...
£45,859 - £50,840 About us Southend-on-Sea Borough Council (SBC) is a Unitary local authority, providing vital services to meet the needs of the local community. We employ around 1,800 staff who are working alongside our partners and local communities to deliver the Southend 2050...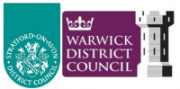 Up to £47,839 (per annum) We are seeking two experienced Team Leaders reporting to the Legal Services Manager who will each manage a team of legal staff. Local government experience is desirable but not essential provided you have an interest and commitment to local government work....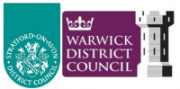 £40,876 - £43,857 (Grade E) Stratford on Avon and Warwick District Councils are joining forces to create a new shared Legal Team for South Warwickshire providing a full range of legal services to both authorities. Stratford on Avon District Council already has a busy and...

£34,728 - £40,728 We want you to join our dynamic and modern legal team! You'll be involved in an interesting and diverse range of legal work, reflective of the Council's strong ambitions for the future. There are a number of major Council projects and initiatives...

Rate: DOE A Local Authority in the Southwest is looking for a Legal Services manager to effectively manage the Council's legal, land charges, democratic service and elections team. Duration: 3 months with a potential for extension The successful candidate will be responsible for...

Unprecedented growth in work across all of our practice areas has created a need and opportunities for additional barristers to join our successful, award-winning set. Landmark has a market-leading reputation across planning and environmental law, property, and public law and now seeks excellent...

We have a great opportunity for a Litigation Associate to join our Litigation team. Our experienced and active dispute resolution and litigation team practise across many contentious practice areas and the many procedures which control those areas. A significant number of the team's...

The salary range for this role is £45,734 to £51,725 per annum based on a 36 hour working week. At Surrey County Council, within our Property team, an exciting opportunity has arisen for a qualified Senior Solicitor or Lawyer . We are looking for a flexible and motivated...