Property- Legal Executive / Solicitor A local authority based near Canterbury are looking for a part time experienced Property Legal Executive or Solicitor. This local authority needs someone to "hit the ground running" with a background in Commercial Property. They are either looking for...
Sellick Partnership is currently assisting a local authority based in North London with the recruitment of a Commercial Property Lawyer for an initial 3 month basis. This is a varied role which will encompass all aspects of commercial property, including but not limited to; ● Landlord and...
Commercial Property Solicitor, high quality work for an excellent firm with progression opportunities in Lincolnshire. My client, a top tier Legal 500 practice based in Lincolnshire are now looking for a 2-4 PQE solicitor to join their highly successful Commercial Property Team. The role...

£38,052 - £40,858 per annum (SCP 42 – 45) Up to 37 hours a week Flexible working and job share applications welcomed Hyndburn is a great place to work. Over recent years we've established an enviable record for sound financial management whilst improving services and...

£38,052 - £42,806 We are looking for a dynamic commercial property lawyer to deal with an exciting and varied range of local authority work. The Property Team provides advice to the County Council, District Councils and to other external public bodies who engage our services. Our...

£43,734 - £46,578 Greenwich Legal Services is committed to being a high performing in house legal service which plays an essential part in the achievement of the priorities and objectives of the Royal Borough of Greenwich for the benefit of our community. We aim to achieve this in...

Salary Range: £46,225 - £52,024 per annum Work Location: Elizabeth II Court, Winchester Here at Hampshire Legal Services we pride ourselves on the breadth and depth of difference we can make. Many of us moved from private practice in order to be part of a service which means...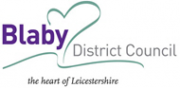 £35,229 - £39,002 per annum 37 hours per week We are looking for an additional legal officer in our small legal team to assist in the varied workload that Local Government offers. You will have a legal qualification, with knowledge and practical experience of at least two of the...
£38,052 - £40,858 We are offering an exciting opportunity to join a busy in-house Lexcel accredited Legal Services Department with a forward thinking local authority. In addition to a competitive salary there is a generous holiday allowance, pension and an opportunity for...

£45,125 to £51,768 Cheshire East is an amazing place to live, work, visit and invest. We are proud to be one of the biggest employers in the area, employing around 4000 staff based in offices and other workplaces across the Borough. As a...