Salary: £45,387 to £51,117 Our Legal Service undertakes legal work for and advises Members, Committees and officers at the London Borough of Hammersmith and Fulham. We are looking for one skilled and enthusiastic England and Wales lawyer with substantial post qualification...
£37,266 to £48,600 Per Annum We are now seeking a suitably qualified lawyer (either a solicitor, barrister, or fellow of CILEx) with experience in planning, highways and (ideally) regeneration and compulsory purchase. This is an opportunity to be part of an ambitious and dynamic...
£30,285 to £48,600 Per Annum We are looking for an experienced commercial property lawyer with wide ranging expertise including acquisitions, disposals, lease renewals and public sector led regeneration schemes. You will have a proven track record preferably gained in both the public...
£57,957 to £72,756 We are seeking a suitably qualified Deputy Head of Law - Regeneration with experience in planning, highways, regeneration and compulsory purchase to manage our Regeneration Team consisting of 3 teams of planning, contract and property, each led by their own...
£21,255 to £26,910 Per Annum Thurrock Legal Services is an innovative service which places service delivery and value for money at the centre of our work. We have internal as well as external clients and you will have the opportunity to work under senior members of staff covering the...
£38,052 - £40,858 We are looking for an enthusiastic and experienced lawyer to join our busy Property, Environment and Local Government Team at Torbay Council. You will be required to provide legal advice and assistance to the Council in respect of all property and conveyancing...

Salary: £17,972 - £18,870 Quattro Building, Buttermarket Street, Warrington, WA1 2NH We are looking for bright and enthusiastic candidates with proven academic abilities and a desire to succeed. As an able and committed team player, you must have a practical...

£35,838 to £50,106 Would you like to undertake varied, high quality work with like minded and supportive colleagues who are committed to public service and making a difference in local communities? We are recruiting to permanent property lawyer positions at HB Public Law, one of the...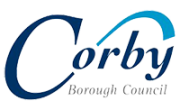 Salary: £38,052 - £40,858 per annum Corby Borough Council has one of the fastest growing populations in England. It is undergoing a large regeneration programme. It is a significant employment centre and is home to many national and international brand names. The...

Salary up to £44,082 and the usual range of benefits are available We require 2 lawyers to join us. One to lead on high value commercial property acquisitions disposals and development projects and the other to support the County Councils planning highways environmental...