Grade 4 £20,444 - £22,129 per annum Grade 5 £22,571- £24,920 per annum Grade 6 £25,927 -£29,174 per annum Grade 7 £30,095 - £33,486 per annum The Legal Officer will be capable of working to tight deadlines eventually with minimal...

£20,444 - £22,129 per annum An exciting opportunity has arisen to join a friendly, proactive and busy team of lawyers in the Rochdale Development and Property Team based in the iconic award winning Number One Riverside offices. The Legal Assistant will work closely with Fee Earners...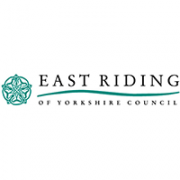 £40,578 The Property and Commercial Law Team seeks an individual to carry out legal and administrative duties in relation to property, highways, commercial and associated matters normally undertaken within the team. You will support the team in providing efficient and cost-effective legal...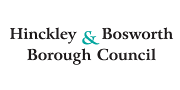 £41,371 up to £45,578 per annum pro rata including market supplement We're committed to developing our people and this exciting vacancy will give you the opportunity to develop a broad range of experiences within a vibrant, forward-thinking team providing a high-quality legal...

Grade D £22,627 - £24,491 pro rata pa 37 hours per week Permanent We have an exciting opportunity within One Legal to join us as a Paralegal. You will get the opportunity to engage with a variety of clients and customers, whilst providing...

Up to £49,662 per annum Grade I £42,614 - £46,662+ £3,000 market supplement per annum 37 hours per week Permanent We have ambitious plans to develop One Legal into a legal centre of public sector excellence, which is why our ethos is "To provide clients with...

£25,419 - £27,514 pro rata pa As a member of the land and property team, you will provide valuable support to our diverse partner councils and other client bodies in a wide range of land-related and financial transactions and topics, particularly residential transactions within a...

£48,690 - £51,705 per annum 37 hours per week Telford & Wrekin has a history of ambition and innovation. Home to the historic World Heritage site of Ironbridge, the birthplace of the industrial revolution and, today, one of the fastest growing boroughs outside of London with an...

About the role and team Anthony Collins Solicitors is a distinct values-led provider of legal services in our chosen sectors which include local government, housing, health and social care, and education (academies and MATs). In local government, where we already have a strong client...
Salary: £46,662 - £51,540 Location: Civic Offices, Milton Keynes, United Kingdom We have a great opportunity for a Senior Lawyer (Property & Housing) to join as a key member of our growing and collaborative in-house legal team. As Senior Lawyer, you will be...