Sellick Partnership are delighted to be recruiting for a Property and Planning Solicitor to join a Local Authority in Yorkshire on a permanent basis. This is the chance to join a friendly and experienced local authority team. Our client is happy to look at someone who has experience in either...
Part time Property Lawyer 3 days a week 3 months + Home Counties Part time Property Lawyer is required to join a local authority based in the Home Counties on a locum contract for a period of 3 months initially and the view to extend thereafter. The property lawyer duties will be...
Locum Junior Property Paralegal Hybrid Working Full time £15 - £20 per hour Sellick Partnership are currently seeking a Junior Property Paralegal to join a well-respected Local Authority based in the East Midlands for a Locum assignment. The successful candidate will join a...
Locum Commercial / Residential Property lawyer South East £40 - 45 per hour Remote Working A popular local authority in the South East are seeking a commercial / residential property lawyer to join their team for an initial 3 month period with the view for extension. This is a...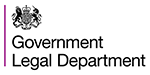 £48,985 Location: Bristol When it comes to nation-changing purpose, few organisations can match the Government Legal Department. Our work touches almost every aspect of UK life. It has a lasting, positive impact on millions of people. And we're immensely proud of what we do. With...

£40,408 - £55,925 For an informal discussion, please contact Rachel Doran - Legal Services Manager on 07880 179656. We are looking to recruit a solicitor or barrister for our busy and dynamic legal team. The successful candidate will join the Legal Services team where they will...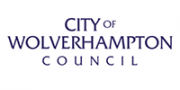 £45,648 - £49,701 This is an exciting opportunity to join a supportive and successful in-house Social Care and Education legal team. The team provides legal support and representation to our children, adult social care and education client departments and aims to support the Council...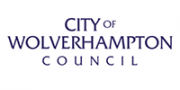 £45,648 - £49,702 There has never been a better time to join the multi-awarding Legal Services team at the City of Wolverhampton Council. We are a progressive organisation and passionate about making our city a better place for all who live, work and travel here. The city has seen...

£63,619 - £85,519 per annum Work location: 3 Shortlands, Hammersmith, London, W6 8DA Hours per week: 36 At Hammersmith & Fulham, we are ambitious in reforming the council to ensure this is a place for everybody. Within the Finance & Governance department, our ambition is...
Salary: up to c£77k per annum We are seeking an engaging individual to join us as Deputy Head - Law and Governance. This role is an exciting opportunity to provide strategic leadership of the Councils internal legal teams of planning, contract and property lawyers. We are seeking a...