A Regeneration Lawyer is required to join a commercially focused and highly reputable Local Authority based in London. My client is looking for an enthusiastic individual with strong property experience in regeneration projects across housing, commercial and mixed use schemes, to join their...

Up to £47,000 per annum Location: Chelmsford* Essex Legal Services (ELS) is the in-house legal service of ECC, one of the largest local authorities in the country. Its innovative vision has led to ELS being at the forefront of developing shared legal services and sharing its...
A well-regarded London Council is seeking a Property Lawyer to join their large, friendly team on a locum basis. This assignment will be conducted remotely and will begin on a 4 month contract with a view to extend long-term on a rolling basis. My client requires someone who can hit the...
Exciting opportunity for Property Litigation Lawyer to join a well-regarded Local Authority in London on a locum basis, for a minimum of 3 months. The team are looking for an enthusiastic and motivated Litigation Lawyer with previous experience of handling Property Litigation matters,...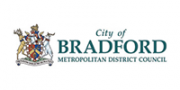 Property, Commercial and Development Law Team PO3 / PO6: £35,745 to £46,845 pa (Starting salary dependent on experience) subject to career grade (pro rata for part time posts) Established (18.5 hours per week) Based at City Hall The Code of Practice on the English...

£36,922 - £42,821 plus Essential Car User Allowance of up to £1k We are seeking a full-time Property Solicitor. The post holder will be dealing with commercial property matters and general local government law issues serving the three authorities of Lichfield District,...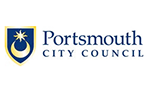 Reference: JUN20213239 Location: Civic Offices Guildhall Walk Portsmouth Salary: £44,862 - £48,874 Per Annum At Portsmouth City Council we're all about developing our staff, because we want to build a bigger and better city but we need the best employees to do so. With a...

POSN000901 (NCC6937) Grade: Grade 10, SCP 35 - 38, £38,890 - £41,881 per annum Newport City Council's Law and Regulation Department are seeking to appoint a property solicitor to deal with a varied and challenging caseload relating to commercial property, landlord and...

£71,750 - £80,758 per annum Work Location: The Castle, Winchester (Home working arrangements currently in place due to Covid-19) Hours per week: Full time, 37 Hours per week (Part time applications will be considered) The Role: We have a...
£73,218 - £80,265 If you're an ambitious, experienced and motivated professional, with the ability to deliver at pace within one of the most regeneration intensive boroughs then look no further! We are looking for a Head of Commercial and Contracts to lead a team of lawyers...