A great opportunity for a Commercial Property Lawyer to join a South London Borough. This role is a a locum contract of 3 months and will likely go onto a rolling contract basis. The Commercial Property Lawyer will sit on the wider property team and will have a range of responsibilities, for...
An exciting opportunity for a Commercial Property Lawyer to join a popular south-east London Borough. This is a locum role for an initial 3 to 6 months with further extension potential. The successful Commercial Property Lawyer will deal with all aspects of commercial property law including:...
A Commercial Property Lawyer with Regeneration experience is required to join a Central London Local Authority. The Borough is one of London's most diverse and dynamic boroughs. Our Client is seeking an able, proactive commercial property lawyer with significant experience of regeneration...
£31,369 to £41,494 p.a and £35,437 to £47,337 p.a depending on experience 37 hours per week Truly flexible legal opportunities in a newly formed team About us As one of the UK's fastest growing towns, here in Swindon we understand what...
£47,043 to £60,876 p.a. Truly flexible legal practice opportunities in a newly formed team About us As one of the UK's fastest growing towns, in Swindon we understand what matters to our residents: an affordable home, good education, job opportunities and...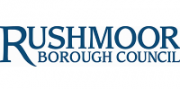 Up to £48,952 PLUS a market supplement for the right candidate. Fantastic opportunity for a commercial property solicitor who has some regeneration experience. You will be a key lead in a great team working on exciting plans for Farnborough and Aldershot town centre. Fully flexible...
Grade 7: Salary from £34,788 to £37,849 per annum Full Time Permanent Post: 37 hours per week An exciting opportunity has arisen to join our Legal Services Section, based on the South Coast in Worthing Town Centre, West Sussex, providing a joint legal service to Adur District Council...
26 hours per week Salary: Up to £43,375 pro rata (including £3,000 market supplement); position attracts further car user allowance of £1,000 subject to criteria; relocation expenses may be offered. Package: Career average pension scheme, professional fee payment, flexible...

£30,507 to £32,878 We are seeking to appoint a well-motivated and enthusiastic individual to work within the Council's busy and friendly Legal Services Team. Role Overview To act as the Conveyancing Officer on behalf of the Council within the Corporate Legal...
Sellick Partnership are currently seeking a Paralegal to join a Local Authority based in Nottinghamshire on a part-time basis. The ideal candidate would be someone with previous experience as a legal assistant or paralegal. Anyone with knowledge or an understanding of the civil procedure rules...