Locum Commercial Property Lawyer – £35 to £45 per hour – East Anglia Venn Group's specialist legal team are delighted to be recruiting for a Locum Commercial Property Lawyer for a Local Authority based in East Anglia . The team are looking for...

£34,879 From flood defence to habitat creation, the diverse nature of the Environment Agency's functions provides a wide range of interesting and challenging property legal work. Here, you will have the opportunity to make your mark in a high profile national body. In...

£22,911 - £25,295 We are looking for an enthusiastic, motivated Trainee solicitor. You will have completed your LPC and will be keen to work in a fast paced and exciting legal environment. You will undertake a wide variety of legal work across both the Planning and Litigation Team...

£44,632 to £48,539 plus car allowance Are you able to work at Principal Lawyer level with proven experience in drafting and negotiating and ability to carry out high level property work across the two local authorities? This wide-ranging role will see you provide high quality...

£33,799 to £37,849 Are you fed up of marketing and fee earning targets? We are looking for new colleagues to join us working in the public sector. We are a well-resourced forward looking service, working within a happy and supportive team environment. With...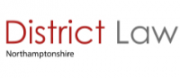 £34,788 - £37,849 p.a (SCP 32 - 35) plus a market supplement of up to £5000 Northamptonshire's beautiful countryside exhibits understated towns, with festivals, hidden farmers' markets, classical cathedrals and Elizabethan mansions perched in romantic deer parks,...
£41K - £56K salary plus Gratuity, flights and Relocation Grant Are you ready for a new and exciting challenge? Would you like to work as Crown Counsel (Lands, Contracts and Commercial) in a unique and vibrant community in a stunning natural environment? If so, come and join our...
Starting salary in the region of £41,745 - £50,019 DOE Located in Shefford, Bedfordshire A fantastic opportunity to join an exciting, innovative law firm where you will be given the opportunity to learn and develop in your chosen field and excel in your career LGSS Law Ltd is...

£36,486 - £43,404 The Role Southwark Council is an exciting and dynamic place to work. Large-scale regeneration over recent years has transformed the borough, with investment in world class cultural and educational facilities, and a new Council headquarters located at Tooley...
Competitive salary 12 months fixed term Central London, with flexibility to travel. Our 12 month Internship will give you the opportunity to experience working for a well-respected London Law Firm specialising in Public law. The position of Intern at Sharpe Pritchard LLP enables you to...