Permanent / Fixed term (Full time & Part Time) Salary Range £17,772 – £30,153 (grade F – J) depending on qualifications and experience. Do you want to join an award winning team here in Warwickshire? Warwickshire Legal Services is a legal practice which provides...
Prosecutions Lawyer required to join a well-regarded local authority based in London for an initial 3 - 6 month period. The responsibilities you will manage as Prosecutions Lawyer will be a range of matters and advocacy in contested hearings through to trials; Benefit Fraud Planning...
Commercial Litigation Lawyer We require an experienced Commercial Litigation Lawyer for a central government department based in Central London. The ideal candidate will have experience in both construction and IT contracts, IP experience is desirable. The organisation offers work of...
Salary details: £37,306 - £40,057 (depending on experience) and excellent benefits (Pay Award Pending) Job details: 37 Hours, Full Time, Temporary - Fixed Term This is a temporary role for 6 months. Please click here to read more about our Legal Services Team. About the role Now...

Up to £41,025 When you join the team at Solihull Metropolitan Borough Council, you can expect to work alongside a team of likeminded professionals who are committed to providing the highest standards of services for the people of this vibrant community. From social services to schools,...
Salary: £53,974 - £70,052 Location: 10 Woodcock Street, Aston, Birmingham, B7 4BL Working 36.5 hours per week Can you make a positive difference every day? As the lead lawyer in employment and civil matters for Britain's largest city council, you will enjoy a broad and...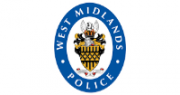 Salary: £39,522 - £46,422 Are you a Qualified Solicitor or Barrister with experience of civil preventative orders, inquests or public inquiry proceedings? Are you an effective problem solver with an eye for detail and excellent communication skills? If yes, we welcome your...

Salary: £74,740 - £80,800 This is an exciting opportunity to join a new team at the Law Officers' Department in Jersey, the Economic Crime and Confiscation Unit, which was established in 2017. The new unit is based at the Law Officers' Department in Jersey and consists...

£31,601 - £34,538 What you're great at: You'll be a qualified Solicitor, Barrister or Legal Executive (with a current clean practicing certificate) with substantial up to date knowledge and experience of regulatory work including at least one of the following areas:...
£20,661 - £22,658 per annum County Hall, Norwich 37 hours per week Fixed term contract until 31 August 2021 We are looking for two new trainee solicitors to start training contracts with us from 01 September 2019. We welcome applications from both a law and non-law background but...