Grade 11 to 13 - £33,799 to £41,675 High Street Buildings, Huddersfield, HD1 2NQ Kirklees Legal Services is one of the largest legal practices in the area and is responsible for all the legal work required by the Council. The Safeguarding Children and Adults Team is one of the...

£41,676 - £47,508 per annum plus up to £5k Market Supplement. Thanet District Council serves the beautiful coastal towns and villages in East Kent; including Broadstairs, Margate, Ramsgate and Minster, providing a variety of services to over 135,000 residents. Thanet is a...

High Street Buildings, Huddersfield £42,683 - £47,334 Kirklees Legal Services, one of the largest legal practices in the area, provides and commissions the legal work required by Kirklees Council and partner organisations. We are looking for a talented Employment Lawyer to...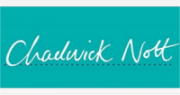 Our client, a well-established Local Authority in London is currently looking for an experienced Childcare Solicitor to join their legal services team. You will be responsible for advising on all aspects of public childcare law, as well undertaking your own advocacy. Previous Local...
£42,126 - £51,054 DOE Located in Shefford, Bedfordshire A fantastic opportunity to join an exciting, innovative law firm where you will be given the opportunity to learn and develop in your chosen field and excel in your career LGSS Law Ltd is a true one of a kind....
A great opportunity for a Prosecutions Lawyer in a South London Borough Council! Our client, a South London Borough Council, have a locum contract for an experienced Prosecutions Lawyer to join their team. This locum role is initially for 3-6 months but is strongly anticipated to continue for...
Contracts and Procurement Lawyer Up to £40 p/hr Locum Full or Part Time 6 months+ An opportunity has arisen for a Contracts and Procurement Solicitor to join a large, busy Local Authority in Kent. My client is looking for an experienced Contracts...

Venn Group is currently working with an established Public Sector Organisation based in the West Midlands to recruit for a Locum Litigation Lawyer for an initial period of 6 months to commence in January . Whilst the position is offered on a full-time basis, candidates who are only...