£38, 787 - £42,570 Due to current Coronavirus (COVID-19) restrictions we are following Government advice and this may result in interviews being held via Telephone or Skype. There's never been a more exciting time to join Doncaster Council. We are...

£45,734 - £51,725 per annum About the role Surrey County Council is looking to expand and consolidate our successful in-house legal team in the area of child protection. We have created new and exciting opportunities within our children's social care team for a Principal...

£33,799 - £39,638 per annum Cheshire East is an amazing place to live, work, visit and invest. We are proud to be one of the biggest employers in the area, employing around 4000 staff based in offices and other workplaces across the Borough. As a unitary council, we provide many...

£41k - £56K plus Gratuity, Flights and Relocation grant Are you ready for a new and exciting challenge? Would you like to work as Crown Counsel (Civil Litigation and Safeguarding) in a unique and vibrant community in a stunning natural environment? If so, come and join our friendly...

Grade 6 £43,662 - £54,574 plus Excellent rewards Package (18.5 hours) Location: Central Birmingham Sellick Partnership is working in partnership with Birmingham Children's Trust, the largest provider of children's social care in the UK. This highly regarded in-house...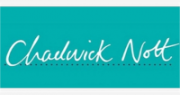 Our client, a well-established Local Authority in London is currently looking for an experienced Childcare Solicitor to join their legal services team. You will be responsible for advising on all aspects of public childcare law, as well undertaking your own advocacy. Previous Local...
A great opportunity for a Prosecutions Lawyer in a South London Borough Council! Our client, a South London Borough Council, have a locum contract for an experienced Prosecutions Lawyer to join their team. This locum role is initially for 3-6 months but is strongly anticipated to continue for...
Prosecutions Lawyer is required to join a local authority based in the Northern Home Counties for a period of 3 months initially and the view for extension thereafter to start as soon as possible. You will be undertaking the role remotely initially and conducting a full caseload of...

Venn Group's Specialist Legal Team are excited to be recruiting for a Principal Lawyer to join a forward thinking, established Local Authority in Derbyshire. This excellent opportunity offers a salary of £40,760 - £42,683 per annum and includes a number of other...

PROSECUTIONS LAWYER GREATER MANCHESTER LOCUM - INITIAL 3 MONTHS This is an excellent opportunity for an experienced Solicitor/Legal Executive to join a reputable Local Authority in Central London for an initial 3 months, which is likely to be extended and ongoing. The successful candidate...