Salary: £56,337 to £74,076 + PRP Hammersmith and Fulham Legal Services is looking to recruit a Chief Solicitor (Litigation and Social Care) to lead and manage its team of Education, Employment, Litigation and Social Care Lawyers. You will also deputise for the Monitoring Officer /...

Salary: £45,387 to £51,117 Hammersmith and Fulham Council's Legal Services is looking to recruit a Senior Litigation Lawyer to advocate and advise the Council on a variety of Civil Litigation matters. The applicant would need to have a strong understanding of housing and...
£45,828 to £61,467 Per Annum This is an opportunity to join a busy, but friendly, supportive and very well regarded team and to undertake stimulating and rewarding work with the satisfaction that comes from helping to achieve better outcomes for vulnerable children and young people....
£21,255 to £26,910 Per Annum Thurrock Legal Services is an innovative service which places service delivery and value for money at the centre of our work. We have internal as well as external clients and you will have the opportunity to work under senior members of staff covering the...

Salary range: £54,549- £57,627 p.a. inc. Location: Civic Centre and other locations from time to time New Opportunity for a Commercial and Financial Litigation Lawyer Brent is a tremendously vibrant London borough where the iconic arch of Wembley Stadium dominates the...
Salary details: £38,052 - £40,858 (depending on experience) and excellent benefits Job details: 37 Hours, Full Time, Temporary - Fixed Term This is a temporary role for 6 months. Please click here to read more about our Legal Services Team. About the role Now is the time to join...

£32,233 – £35,229 (pro rata) 37 hours per week (part time will be considered - minimum 30 hours per week) What you're great at: You'll be a qualified Solicitor, Barrister or Legal Executive (with a current clean practicing certificate) with up to date knowledge...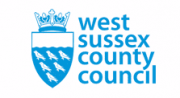 £28,221 to £30,756 per annum A 2 year fixed-term contract, Full Time Based in Chichester 37 hours per week Interview date: week commencing 19th June 2018 If you are looking for a varied and stimulating range of work for your two-year training contract, we'd like to hear from...

Salary: £17,972 - £18,870 Quattro Building, Buttermarket Street, Warrington, WA1 2NH We are looking for bright and enthusiastic candidates with proven academic abilities and a desire to succeed. As an able and committed team player, you must have a practical...
Location: 10 Woodcock Street, Birmingham Salary: £33,437 - £41,025 At Birmingham City Council, we are always looking for people of the highest calibre whose knowledge, skills and experience will help us provide the best possible service. We are working to support a hugely...