£21,589 - £23,836 Do you want a training contract that offers: * A breadth of public sector and commercial legal work, * The opportunity to contribute to local public services, * The ability to train in an award winning legal team, * Responsibility alongside expert training and...

£23,019 to £26,624 per annum Guildford is a regional centre for leisure, business, education, shopping and culture set in beautiful countryside which includes the Surrey Hills Area of Outstanding Natural Beauty. Guildford is a thriving market town and is a principal shopping...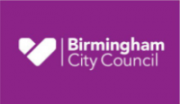 £26,999 - £33,799 Can you make a positive difference every day? It's a time of significant improvement in the City's Legal & Governance department, and we need your ability to handle sensitive issues professionally and with diplomacy, whilst keeping an eye on your...

£28,752 - £29,797 A vibrant and diverse borough, from the soaring heights of Canary Wharf to the bustling street market on Petticoat Lane, Tower Hamlets is home to some of London's most recognisable street scenes. This vibrant borough is also one of London's most diverse:...
Strategic Education Lawyer £25-34ph Contract - Full-time London An exciting opportunity for a Strategic Education Lawyer to join the Government Legal Department for a minimum of 12 months. The successful Lawyer will preferably have a background in public law, including education, public...
Regulatory Lawyer Up to £300 per day Contract - Full-time London Regulatory Lawyer required to join a Government Department in London. My client is looking for an organised and hard-working Solicitor or Barrister who is experienced in EU Law and Domestic Law in a Regulatory context. The...
We are looking for a highly motivated person with strong communication and organisational skills to join a busy Local Authority based in East Anglia. This is a great opportunitiy for a Democratic Services Offider to provide high quality governance support to the Local Authority and its...
Personal Injury Lawyer Contract - 11 months £25-34 per hour London About the Role: An exciting opportunity has arisen for a Personal Injury Lawyer to join a Government Legal Department in London for a minimum of 11 months. The successful candidate will be a qualified Lawyer...