An excellent opportunity has arisen for a Locum Adult Social Care Lawyer to join a busy Local Authority Legal Team based in the South West, commutable from London. The position is for an initial period of 3 months with the possibility of extension following this period. The successful applicant...
£41,860 - £44,007 Overview On 01 November 2018, it was announced by the government that the five councils in Buckinghamshire will become a single unitary authority in April 2020. Any changes made to the structure of local authorities in the county may affect council employees in...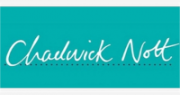 Our client, a local authority in London, requires a Senior Homelessness lawyer to join them ASAP on an interim basis. The successful candidate will join the housing team and will predominately deal with homelessness legal matters. The role; * You will provide proactive, clear and concise...

An exciting new position has arisen for an Adult Social Care Locum within a local authority located in the beautiful scenery within the South West. This is a new role that is offered on an initial 3-month interim basis to start in a months' time, so perfect if you are coming to the end of...

Venn Group are currently recruiting for a Court of Protection Locum within a respected public sector body for an immediate start. This is a vital position to provide all requisite legal requirements and advice relating to Court of Protection work. This is initially a 3 month temporary...
Adult Social Care Lawyer Local Authority £40-45 per hour Hertfordshire Adult Social Care Lawyers are required to join a large County Council in Hertfordshire on a locum basis for up to 12 months to cover two maternity leaves with their Legal Services team. The successful Adult...

Locum Adult Social Care Lawyer – £ 35 to £45 per hour – East Midlands Venn Group's specialist legal team are recruiting for a Locum Adult Social Care Lawyer for a Local Authority based in the East Midlands. This role is an initial 6-month contract on a...
Sellick Partnership are currently looking for an Education and Adults Paralegal to join a West London Borough Council on an initially 3-month locum contract. This great opportunity will see the Education and Adults Paralegal assisting the education team and the adults team, in matters such as:...

Adult Social Care Lawyer x2 – £35 to £48 per hour – Hertfordshire Venn Group's specialist legal team are delighted to be recruiting for two Adult Social Care Lawyers to join a dynamic Local Authority in the Hertfordshire on a full-time basis to...

Locum Childcare Solicitor – £40 to £45 per hour – West Midlands Venn Group's specialist legal team are delighted to be recruiting for a Locum Childcare Solicitor to join a forward thinking, established Local Authority in the West Midlands for an...