Grade 11 to 13 - £33,799 to £41,675 High Street Buildings, Huddersfield, HD1 2NQ Kirklees Legal Services is one of the largest legal practices in the area and is responsible for all the legal work required by the Council. The Safeguarding Children and Adults Team is one of the...
£42,162 - £50,519 Located in Huntingdon, Northampton or Shefford A fantastic opportunity to join an exciting, innovative law firm where you will be given the opportunity to learn and develop in your chosen field and excel in your career LGSS Law Ltd is a true one...

Locum Adult Social Care Lawyer – £ 35 to £45 per hour – East Midlands Venn Group's specialist legal team are recruiting for a Locum Adult Social Care Lawyer for a Local Authority based in the East Midlands. This role is an initial 6-month contract on a...
Sellick Partnership are currently seeking an Adult Social Care Lawyer to join a Local Authority based in the East Midlands. During the social distancing measures, the work will be completed remotely from home. The successful Adult Care Lawyer will be required to take on a mixed caseload which...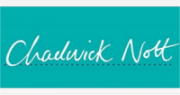 Our client, a local authority in London, requires a Senior Homelessness lawyer to join them ASAP on an interim basis. The successful candidate will join the housing team and will predominately deal with homelessness legal matters. The role; * You will provide proactive, clear and concise...
Are you an Adults Safeguarding Lawyer looking for a new opportunity in a local authority? Sellick Partnership are currently assisting an East London Borough Council in their search for an Adults Safeguarding Lawyer to join their team. This is a locum assignment for 3 months and is expected to...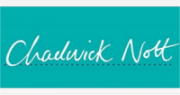 Adult Social Care Locum - East Midlands Local Authority A busy local authority in the East Midlands has just instructed Chadwick Nott on a new requirement within their Adult Social Care Team. They require the services of a skilled Locum Lawyer to assist them for an ongoing period of at least...
Adults (ASC) Solicitor £ Competitive Locum- 12 Months An opportunity has arisen for an Adults Solicitor to join a big, welcoming local authority for 12 months from June/ July 2020 to cover a maternity leave. Candidates from both a private and public sector background will be...
We are delighted to be recruiting for an Adults Legal Assistant to join a well regarded South London Borough Council. This great opportunity is an initially 3 month locum contract with potential to be extended onto an ongoing basis. The Adults Legal Assistant will be supporting a team of Adults...
Adult Social Care Locum Full or part time hours will be considered Duration: 6 months + Location: South West England Hourly rate: £40 - £55 per hour D.O.E Role description A busy local authority in the South West requires the support of an experienced Adult Social Care Locum for a...