Calling all Adult Social Care Lawyers! Sellick Partnership are currently seeking an Adult Social Care Lawyer to join a Local Authority based in the North West. The successful Adult Care Lawyer will be required to take on a mixed caseload which may include matters such as: Safeguarding Mental...

Locum Adult Social Care Paralegal – up to £20 per hour – East Midlands Venn Group's specialist legal team are delighted to be recruiting for an Adult Social Care and Education Paralegal to join a dynamic Local Authority in the East Midlands . This...
Well-regarded London Borough Council seeking a locum Adults and Education Lawyer to join their friendly team. The assignment will begin on a 3 month contract with the view to extend on a rolling basis and will be conducted remotely for the foreseeable future. Our client requires an experienced...
Are you a Senior Adults and Childcare Lawyer looking for your next challenge? A popular London Borough Council is seeking a locum Senior Lawyer to come on board to manage the Adult Social Care team and handle a mixed caseload of adult social care and childcare cases. The assignment will begin...

£38,650 - £42,236 per annum Office base is County Hall, Lewes We are inviting applications for an enthusiastic and committed solicitor or barrister to join our busy and dynamic legal team. The successful applicant will provide legal advice and assistance, conduct case work and...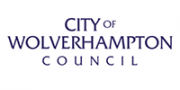 Legal Assistant/ Para Legal Social Care and Education Team 1 Permanent full time post Grade 6 (£28,785 - £32,878 per annum) This is an exciting opportunity to join a supportive and successful in-house Social Care and Education legal team. The team provides legal...

£39,638 - £46,028 pro rata per annum Hours per week - 22.2 We are looking for a highly motivated lawyer to join a small team of lawyers dealing with a range of Adult Social Care matters including adult safeguarding, deprivation of liberty cases, applications to the Court of...

£41k - £56K plus Gratuity, Flights and Relocation grant Are you ready for a new and exciting challenge? Would you like to work as Crown Counsel (Civil Litigation and Safeguarding) in a unique and vibrant community in a stunning natural environment? If so, come and join our friendly...
A great opportunity for an Education and Adults Lawyer to join a London Borough Council! This opportunity is initially a locum 3-month contract, expected to extend beyond this initial period. The Education and Adults Lawyer will be handling Special Educational Needs (SEN) matters and...
Adults Lawyer required to join a friendly and supportive local authority based in London! This is a great opening for an experienced Adults Lawyer to join a very diverse London Local Authority. The workload will be varied, covering the full range of Public Sector Adults matters, which may...