Employer Profile
Swindon Borough Council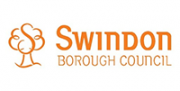 Swindon is a thriving and diverse modern town that is ranked as the seventh top places to live and work in the UK by the OneFamily website; "Swindon has a high job satisfaction rating and is on the whole a happy place to live".
Swindon Borough Council strives to make a real difference to the community, has an ambitious vision and is committed to delivering for our residents and local
businesses though projects including building new homes, achieving a low carbon environment and net zero emissions by 2030, creating new school places, upgrading roads, enhancing our country parks and extensive council-led investment to revitalise the town centre. The Council is committed to making Swindon safer, fairer and healthier though protecting our children and adults, increasing health and wellbeing facilities and tackling crime and anti-social behaviour. Swindon are at an exciting place in our journey to a prosperous, re-vitalised Swindon by 2030 and want your help to lay the foundations for future regeneration and transformation programmes.
The legal department are committed to innovation and the progression of the team and each employee. The department is operating a hybrid first approach to flexible working, meaning that the majority of the team are working in a hybrid way, working within the office or other locations to meet the needs to the role including attending hearings, committee and client meetings are required.
Having reassessed how the department can meet the needs of the Council to realise its vision and having seen the development of staff into high graded roles we are now recruiting and have exciting opportunities throughout all levels of the team from senior solicitors to newly qualified; legal assistants and those seeking a training path to becoming a lawyer as well within the departments business support team.
Jobs by Swindon Borough Council
There are no postings meeting the criteria you specified