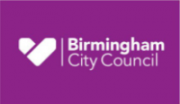 £35,745 - £43,857 At Birmingham City Council, we are always looking for people of the highest calibre whose knowledge, skills and experience will help us provide the best possible service. We are working to support a hugely diverse city with a wide range of services in order to make...
Policy Manager Pay rate - DOE Duration - 6 months + Hours - Full time or 4 days a week Our client is seeking to add a newly created post of Policy Manager to their in house Governance offering. This is a locum post for an initial 6 months, with the possibility of extension and potential...
Commercial Contracts Locum Required! Pay rate - £30 - £40 per hour umbrella Duration - 6 months + Hours - Full time hours A large local authority in Birmingham is seeking an experienced commercial contracts solicitor (or equivalent) to join their in house legal team. You...