3 months + £30 - 40 umbrella Our client is looking for a Housing Disrepair Solicitor to join them as a locum member of their in house legal team. This is a great opportunity for an experienced housing disrepair solicitor (or equivalent) to join an established and stable team dedicated to...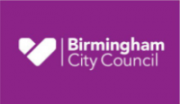 £35,745 - £43,857 At Birmingham City Council, we are always looking for people of the highest calibre whose knowledge, skills and experience will help us provide the best possible service. We are working to support a hugely diverse city with a wide range of services in order to make...

Salary: competitive The Freeths Group is one of the UK's leading regional law practices. We offer services to both the commercial and private client across the entire legal spectrum. We operate from offices in Birmingham, Bristol, Derby, Leeds, Leicester, Liverpool, London, Manchester,...

About the role and team We are a nationally known law firm with a recognised and fast-growing local government practice; working with councils right across England and Wales on a full range of matters and well regarded for our expertise and how we work with our clients. The successful...