The legal specialist team at Venn Group are recruiting for a Locum Civil Litigation Solicitor working in a Public Sector organisation based in Cambridgeshire on an on-going basis. The ideal candidate will be a qualified Solicitor, Barrister or Legal Executive who holds a current practising...
Government Litigation Lawyer. We are currently recruiting for a Government Litigation Lawyer for a central government department in London. Working at the heart of government, you will be holding a busy litigation caseload of public law matters including judicial review. We are...

£46,580 - £52,789 per annum Warwickshire Legal Services is the successful in-house legal service of Warwickshire County Council and we are looking for a solicitor or barrister with at least five years' relevant PQE to lead our Planning & Litigation Team. We have...

Grade Rate £43,344 per annum Bristol , Exeter , Leeds , Peterborough , Reading , Solihull , Warrington or Worthing About the role The diverse nature of the Environment Agency provides ever-evolving challenges for our legal teams. Here you will have the opportunity to own interesting...

£48,396 per annum for 36 hours per week Based at County Hall, Penrhyn Road, Kingston Upon Thames, KT1 2DN. T There are 3 positions available – 1 Child Protection, 1 Adults, Education, Litigation and Employment and 1 Contracts and Special Projects Flexible working supported where...
Grade LSP1-4 £38,443 - £44,512 per annum Please note: It is WYCA policy to recruit at SP1 for all appointments. Incremental increase to top of grade on an annual basis. Based in Leeds City Centre We are looking for a professional, enthusiastic and highly motivated lawyer...
Salary £30,153 - £38,237 This is exciting opportunity to join our busy Legal Service at Dorset County Council, in the picturesque county town of Dorchester. ​This post involves a wide-ranging and interesting caseload including some Employment, Debt Recovery and Possession claims....
£37,306 - £40,057 Fixed Term full time for 18 months. You'll be part of a large team that works collaboratively, finding practical solutions to many complex legal issues regardless of which team or role you are in. Working for a diverse and innovative Council, you'll...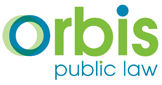 Child Protection Advocates (four posts) - up to £55,000 Orbis Public Law is the collaborative partnership of Brighton & Hove City Council, East Sussex, West Sussex and Surrey County Councils' legal departments. About the Role Orbis Public Law is the collaborative partnership...
£31,601 - £35,444 (a market supplement of £1,970 may be applicable for the right candidate) Rugby Borough Council is seeking to recruit a qualified Solicitor with at least 3 years post qualification experience and able to work with minimum supervision. The team provides...